Description
OCIC is proud to present Together 2018 Toronto, November 5, 2018. Together 2018 is Canada's second annual symposium on the Sustainable Development Goals (SDGs). The main event will be held in Edmonton, Alberta, with live-stream and satellite events like ours held simultaneously, across Canada.
Building on the foundation of partnership, innovation, and cross-sector collaboration, Together 2018 is designed to inspire energy, enthusiasm and action on the SDGs in Canada and around the globe.
Together 2018 Toronto will offer live-stream sessions for participants to join nation-wide discussions on Canada's progress on the SDGs and gender equality, with a keynote presentation by Shiza Shahid, co-founder of NOW Ventures and the Malala Fund. In the afternoon, join our hands-on workshop on exploring tools and strategies to engage civic, business and civil society leaders in the SDG dialogues and actions.
This event will serve as a platform to build lasting partnerships and strengthen capacities under our shared vision of a sustainable future. Incorporating the inclusive nature of the SDGs, Together 2018 Toronto welcomes attendees from all disciplines. Participation of youth and emerging development professionals is especially encouraged.
When: Monday, November 5, 2018 | 11AM-5PM
Where: The Centre for Social Innovation Spadina (192 Spadina Ave., Toronto, ON M6J 1J6)
Fee: FREE for OCIC Members / $50 for Non-Members / $10 for students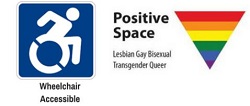 In the evening, join us at Engineers Without Borders Canada's event Cheers to the Future! Cheers to the Future is a networking event for the Hello 2030 campaign to help stimulate conversations and actions towards the 2030 Agenda. Connect with changemakers, and take action to build a world of equality, sustainability and prosperity for all.
Learn more about Together 2018 Toronto: https://www.ocic.on.ca/what-we-do/capacity-building/together2018/
Learn more about Together 2018: http://together2018.ca/
Learn more about Hello 2030: http://www.hello2030.ca/
Register for EWB Cheers to the Future!: https://fundraise.ewb.ca/event/cheers-to-the-future/e206237