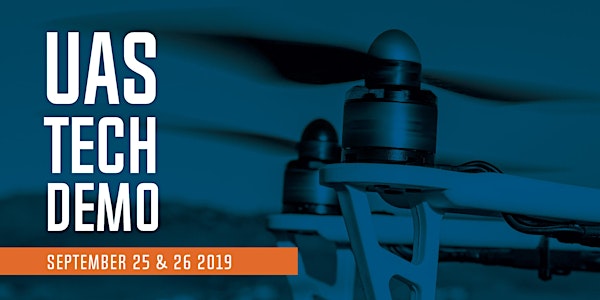 UAS TECH DEMO 2019
When and where
Location
Centre d'excellence sur les drones 570, chemin de l'Aeroport Alma, QC G8B 5V2 Canada
Description
Venez vivre l'expérience SATP #1 au Canada

Le Centre d'excellence sur les drones (CED) tient sa 2e édition UAS TECH DEMO. En se concentrant sur les derniers développements technologiques, l'événement vise principalement à présenter les divers systèmes aériens télépilotés (SATP) disponibles pour l'ensemble du secteur. Près de 200 représentants provenant de différents secteurs d'industries sont attendus pour l'événement qui se tiendra sur deux jours. Cette année, nous nous concentrons davantage sur une approche pratique, ce qui signifie plus de temps consacré aux démonstrations des différentes technologies: détection, opérations, développement et certification des logiciels, etc.
Au programme: événements de réseautage, démonstrations de vol, présentations et kiosques de SATP statiques et présentations des entreprises sur le site. Conférences et panels seront également au programme, touchant différents sujets tels que les opérations hors de portée visuelle (BVLOS), la défense & sécurité, la réglementation ainsi que la gestion du trafic SATP.
Un service d'interprétation simultanée en français et anglais est disponible durant tout l'événement.
Join the #1 RPAS experience
The UAS Centre of Excellence is holding its second UAS TECH DEMO edition. Focusing on the latest technology developments, the event aims primarily at showcasing RPAS possibilities available for the whole industry. We are expecting 200 sector representatives in this two-day edition of the TECH DEMO trade show. This year, we are focusing more on a hands-on approach, meaning more time spent on actual demonstrations of the various technologies: detection, operations, SW development and certification, etc.
On the program : networking events, flight demonstrations, static RPAS displays & booths and onsite company presentations . We also have conferences & panels about different topics like BVLOS, defence & security, regulation and RPAS Traffic Management.
For all the event, we will have a simultaneous interpretation in the both language : French ang English.