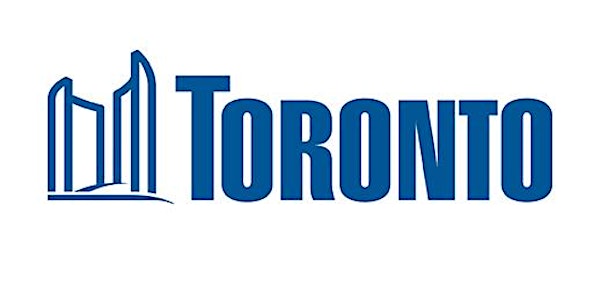 Event Information
Location
Toronto City Hall
100 Queen Street West
Members' Lounge
Toronto, ON M5H 2N2
Canada
Description
The City of Toronto's Specialized Program for Interdivisional Enhanced Response to Vulnerability (SPIDER), in partnership with the City of Toronto Newcomer Office, and Toronto Public Health, is hosting an event about understanding who undocumented Torontonians are, the many challenges and barriers they face, and the services that are available to support them in Toronto.
09:30 a.m. | Registration
Please ensure adequate time for City Hall Visitor Screening before making your way to the Members' Lounge
10:00 a.m. | Introductions and welcome
Lavinia Corriero Yong-Ping and Andrew Nolan, Community Development Officer, City of Toronto
10:10 a.m. | Undocumented 101
Michaela Hynie, Professor, Faculty of Health & Resident Faculty, Centre for Refugee Studies, York University
10:35 a.m. | Service Barriers and Vulnerabilities Faced by Undocumented Torontonians
Nadjla Banaei, Client Care Coordinator, South Riverdale Community Health Centre
Francisco Rico-Martinez, Co-Director, FCJ Refugee Centre
11:10 a.m. | Break
11:20 a.m. | Services and Solutions to Support Undocumented Torontonians
Axelle Janczur, Executive Director, Access Alliance Multicultural Health and Community Services
Alison Stanley, Community Development Officer, City of Toronto Newcomer Office
11:55 a.m. | Q&A with Audience
Moderated by Vera Dodic, Manager, City of Toronto Newcomer Office
12:25 p.m. | Closing Remarks
Domenico Calla, Manager, Urban Issues, Toronto Public Health
Please note the time and location change. City Hall Visitor Screening protocols are in effect, so please ensure enough time to pass through screening upon arrival.
Toronto City Hall Members' Lounge is also much smaller than our usual venue, so register early to ensure a spot.
Date and time
Location
Toronto City Hall
100 Queen Street West
Members' Lounge
Toronto, ON M5H 2N2
Canada