Sales Have Ended
Registrations are closed
Call-in information and Q&A information (Sli.do): You are invited to call Webinar on Lifesize. Join the meeting: https://call.lifesizecloud.com/2008663 Join the Lifesize meeting using Skype for Business: https://skype.lifesizecloud.com/2008663 Call in by Phone or Mobile (audio only) Canada: +1 (844) 572-5683 Meeting extension: 2008663# Additional numbers: https://call.lifesize.com/numbers Calling from a Lifesize conference room system? Just dial 2008663 with the keypad. Other ways to call: https://call.lifesize.com/otherways/2008663 Q&A Information: https://app.sli.do/event/uhdlzzdd OR www.sli.do Meeting # J197
Sales Have Ended
Registrations are closed
Call-in information and Q&A information (Sli.do): You are invited to call Webinar on Lifesize. Join the meeting: https://call.lifesizecloud.com/2008663 Join the Lifesize meeting using Skype for Business: https://skype.lifesizecloud.com/2008663 Call in by Phone or Mobile (audio only) Canada: +1 (844) 572-5683 Meeting extension: 2008663# Additional numbers: https://call.lifesize.com/numbers Calling from a Lifesize conference room system? Just dial 2008663 with the keypad. Other ways to call: https://call.lifesize.com/otherways/2008663 Q&A Information: https://app.sli.do/event/uhdlzzdd OR www.sli.do Meeting # J197
Take Control of Your Business: 3 Simple & Essential Tools to Help your Business Survive and Thrive in a Period of Extreme Uncertainty
About this event

Join us for a free 1-hour webinar where business leaders will learn 3 simple and essential tools that will help them get more control of their business right now.
Sysential is an Alberta-based firm that works with entrepreneurial organizations, specifically their owners and leaders, to get more of what they want from their business by helping to implement proven tools and a complete business system called EOS - the Entrepreneurial Operating System®.
The speaker, Ted Bradshaw, will teach business owners and their leadership teams the tools and disciplines that will help them: solve pressing issues more effectively, increase the effectiveness of team meetings, and support making difficult people decisions. These tools are practical, timeless, and effective in any market or economic cycle.
Testimonial
"EOS has helped ACC prioritize, plan and deliver greater value to our network – it gets staff and board members on the same page. Working with EOS and Ted has helped our team become stronger, more agile and focused on the organization's unique value propositions. Highly recommend. " - Jason Leslie, Alberta Chambers of Commerce
About the speaker
Ted Bradshaw began his career over 20 years ago becoming an executive with Xerox and IBM. He discovered his passion for entrepreneurship when he acquired an unprofitable and dysfunctional distribution company and transformed it into a profitable and healthy business. Today, he helps entrepreneurs as a speaker, Certified EOS Implementer®, and as the Community Leader for EOS Worldwide®. Along his entrepreneurial journey, Ted has started and successfully led five companies including an educational software business that was the first in North America to connect K-12 classrooms to homes over the internet, a video game company in partnership with The National Hockey League, and a medical isotope firm with a purpose to ensure constant quality and a consistent supply of medical isotopes to the world.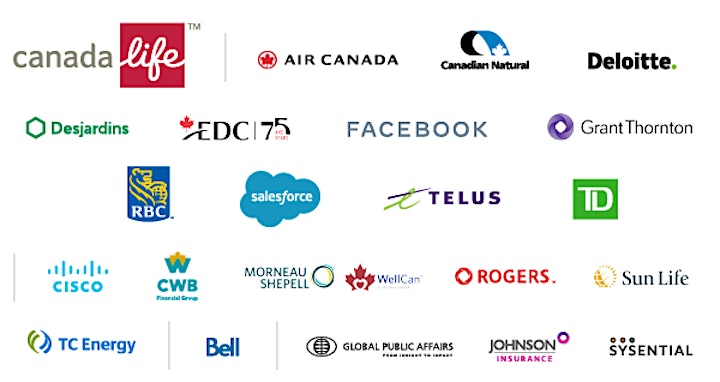 Organizer of Webinar with Sysential | Take Control of Your Business
Since 1925, the Canadian Chamber of Commerce has connected businesses of all sizes, from all sectors and from all regions of the country to advocate for public policies that will foster a strong, competitive economic environment that benefits businesses, communities and families across Canada.
With a network of over 450 chambers of commerce and boards of trade, representing 200,000 businesses of all sizes in all sectors of the economy and in all regions, we are the largest business association in Canada, and the country's most influential. The primary and vital connection between business and the federal government, our views are sought after and respected by government, business leaders and the media thanks to our well-researched reports, analyses, position papers and policy resolutions that reflect a broad business perspective.