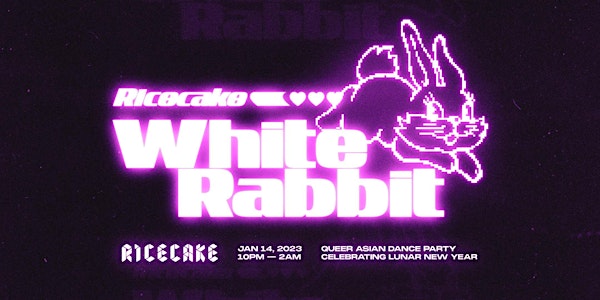 WHITE RABBIT
In honour of the iconic White Rabbit, Ricecake is having a white party! Join us with your best white looks to ring in the Lunar New Year!
By RICECAKE: Queer + Asian Events and Entertainment
Date and time
January 14 · 10pm - January 15 · 2am PST
Location
Eastside Studios 550 Malkin Avenue Vancouver, BC V6A 3X2 Canada
About this event
🐇✨🐇✨🐇✨🐇✨🐇✨🐇✨🐇✨🐇✨🐇✨🐇✨🐇✨🐇✨🐇✨🐇✨🐇✨🐇
Happy Year of the Rabbit, cuties! Are you ready for another year of BIG SLAYSIAN ENERGY?
2022 was Year of the Tiger, a year of strength and resilience. It's time to say goodbye to the striped puss and "Hello!" to the lucky rabbit as we move on to 2023 with a WHITE PARTY!
🤍🤍🤍 Come dressed in your finest white attire, and celebrate the Lunar New Year with your Ricecake fam! 🤍🤍🤍
___
WHITE RABBIT is an iconic milk-based creamy candy wrapped in an edible rice paper, which originated from Shanghai in the 1940s. Now a globally beloved brand, White Rabbit is the inspiration behind Ricecake's Lunar New Year white party on January 14th, in celebration of the upcoming Year of the Rabbit!
✨🐰🌙🧧WHITE RABBIT🧧🌙🐰✨
Saturday, January 14, 2023 • 10pm-2am
Eastside Studios Warehouse - 550 Malkin Ave.
🐇✨🐇✨🐇✨🐇✨🐇✨🐇✨🐇✨🐇✨🐇✨🐇✨🐇✨🐇✨🐇✨🐇✨🐇✨🐇
🎤 HOST
🎧 DJs
🎭 DRAG PERFORMERS
👯  GO-GO DANCERS
🧠 KNOW BEFORE YOU GO
🛂 19+ only. Government-issued ID required ☑️
💵 Cash only throughout the event/venue. ATMs on site.
🦺 Buddy System in effect ☑️
🎟 TICKETS ARE ON SALE, NOW WITH MORE TICKETS ADDED! 🤗
Tier 1 - General Admission $18 * (SOLD OUT!)
Tier 2 - General Admission $22 (January 11)
Late Night $8 *
Pay-What-You-Can available upon request (No one turned away for lack of funds, email hello@ricecake.events)
🔗 ricecake.eventbrite.ca
* Tickets are subject to taxes and Eventbrite service fees.
💫 🌟 💫 🌟 💫 🌟 💫 🌟 💫 🌟 💫 🌟 💫 🌟 💫 🌟 💫 🌟 💫 🌟 💫 🌟 💫 🌟 💫 🌟 💫 🌟 💫
ℹ️ ABOUT RICECAKE
Created for and by queer Asians, Ricecake is a safe and celebratory 19+ space for LGBTQ2+ BIPOC and their allies. Ricecake takes place on unceded territories of the Musqueam, Squamish, and Tsleil'waututh nations, and as immigrant settlers, we respectfully thank these Indigenous nations for hosting us on their land.
📋 CODE OF CONDUCT 
We have a zero-tolerance policy for racism, bigotry, homophobia, transphobia, sexism, misogyny, violence, oppression, and other related levels of unacceptable disrespect. If your behaviour is found to be an issue, you will be asked to leave. 
♿️ VENUE ACCESSIBILITY
The entrance ramp is located on the north side of the warehouse parking lot, and is 38in wide with a handrail to the left 41in high. Accessible door has a clearance of 45in. Inside entrance is 81in wide. Due to a structural inability to renovate this venue that is out of our control, we are sadly unable to provide an accessible washroom stall, so instead we have an accessible portable onsite. Washrooms are all genders. If you need more information please contact Ryn at Info@eastsidestudio.ca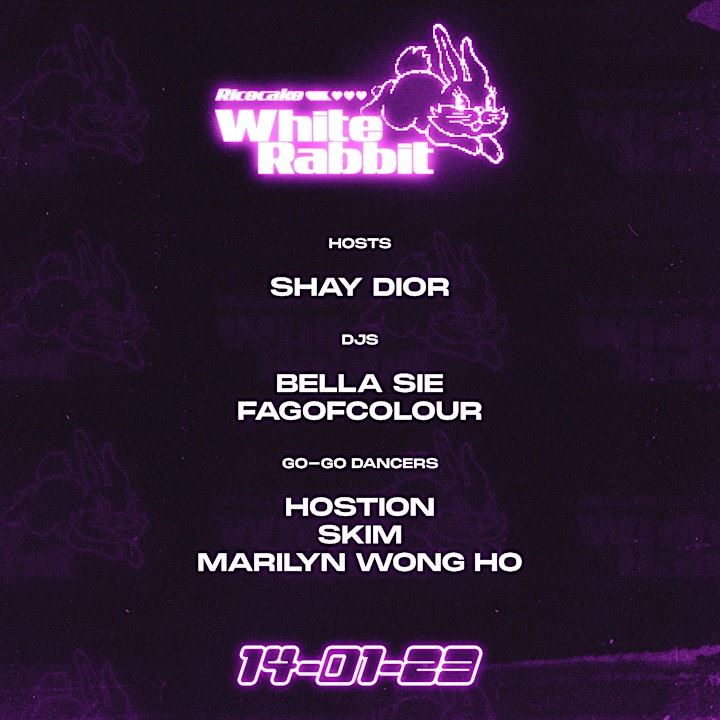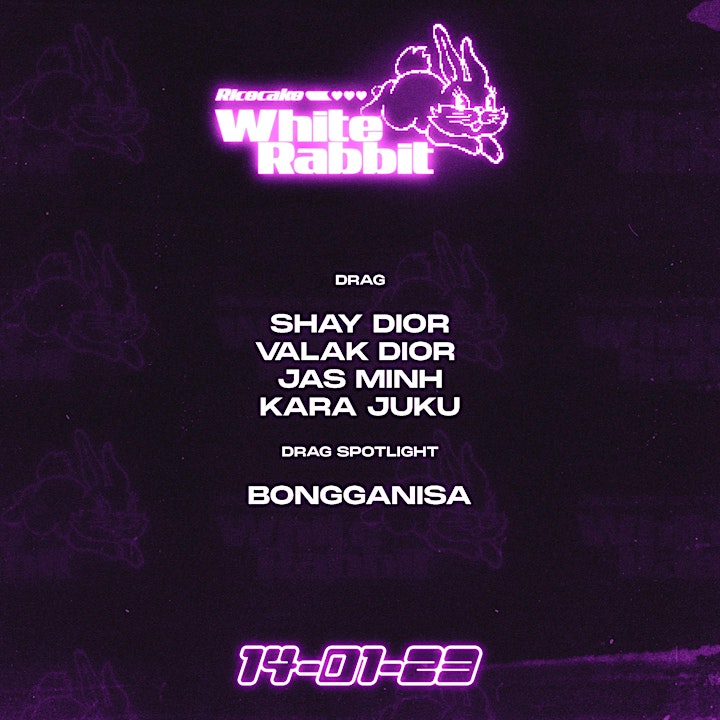 About the organizer
Ricecake is here to celebrate the slaysian sisters/misters and everyone in between here in "Vancouver"! We're calling out for a Queer Asian invasion - so bring your friends, your chosen family, and shake your rice cakes at a party featuring an all Asian cast of DJ s, drag performers, and gogo dancers! Prepare for lots of sweet heat; Ricecake is always sweet and spicy!