CineVic presents... A Double-Bill Horror-Comedy Screening Event!
About this Event
WolfCop
2014, 1h19m
It's not unusual for alcoholic cop Lou Garou to black out and wake up in unfamiliar surroundings, but lately things have taken a strange turn. Crime scenes seem oddly familiar. Lou's senses are heightened. And when the full moon comes out, he's a badge-wearing rage-fueled werewolf.
Another WolfCop
2017, 1h22m
WolfCop springs into action when an eccentric businessman with evil intentions seduces Woodhaven's residents with a new brewery and hockey team, in this outrageous sequel.
* Each film followed by short Q&A with Writer/Director Lowell Dean in attendance *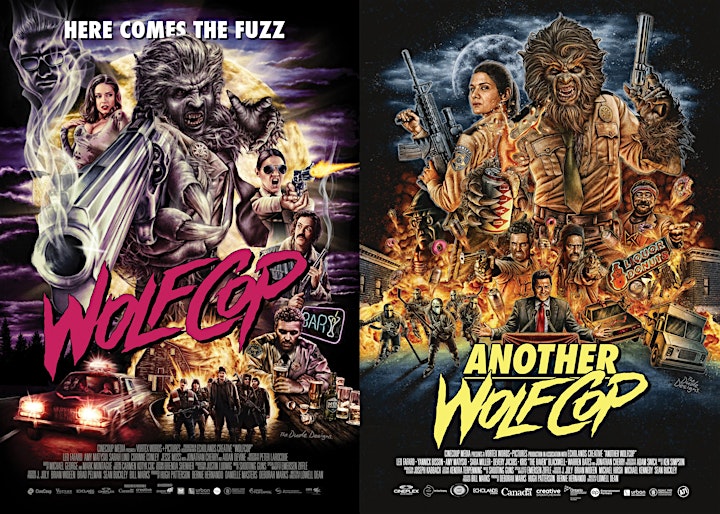 WolfCop was the first project chosen for the CineCoup Film Accelerator program, and was named "movie of the year" in 2014 by the National Post. The film quickly achieved cult status, and its sequel Another WolfCop was released in 2017. CineVic is pleased to present the Vancouver Island premiere of these two back-to-back B-movies from the Canadian prairies!
Friday 18 October 2019
The Vic Theatre - 808 Douglas Street
WolfCop - 7pm
Another WolfCop - 9pm
$15 Advance tickets on Eventbrite
* Limited number of $10 earlybird tickets available! *