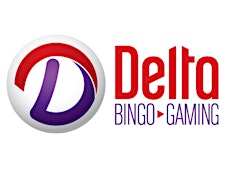 Delta Bingo & Gaming
Delta Bingo & Gaming is a place where everyone is welcome.  Whether you're a bingo expert or have never played before – our friendly and accommodating staff will ensure your experience is a positive one.  In the past few years, Delta has completely renovated each of its locations to introduce more products to its customers including casino style games, digital bingo, POD games and an in-house fully service restaurant – The Red 7 Eatery. Many Delta locations also have fully licensed bars.
Delta Bingo & Gaming is an established name in the bingo industry, celebrating its 50th anniversary in 2017. Delta Bingo partnered with the OLG to revitalize the traditional bingo experience and enter into the era of modernization through electronic gaming. The Delta Group owns and operates 20 locations in North America and supports over 875 local charities. Recently, Delta celebrated $133 million raised for local Ontario communities.