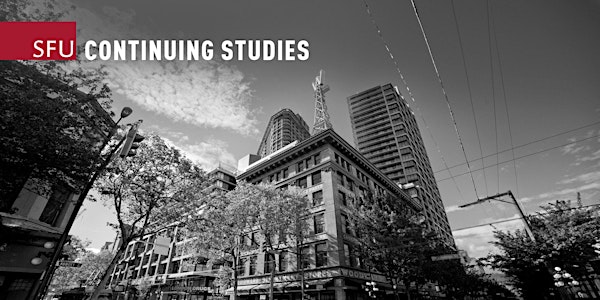 2022 Warren Gill Lecture: Rethinking University-Community Engagement
Join SFU's City Program and Vancity Office of Community Engagement for a free lecture on community engagement and universities
When and where
Location
Djavad Mowafaghian Cinema, Goldcorp Centre for the Arts (at SFU Woodward's) 149 West Hastings Street Vancouver, BC V6B 1H4 Canada
About this event
The annual Warren Gill Lecture for 2022 focuses on community engagement and universities.
Beyond the teaching, learning and research mission of the contemporary university is the desire for a more engaged university that enhances its societal impacts in an increasingly polarized world and deepens democratic practices.
While the expansion of community engagement in universities has built new partnerships and created new opportunities for institutions, faculty members, students and community partners to work together in more intentional ways, the institutionalization of community engagement in post-secondary education has also landed in complex and problematic ways, and not without criticism.
In a time of climate emergencies, racial injustice, social and economic inequality and multiple crises, what is possible in community engagement today? What can a tangible and relevant agenda for university-community engagement look like today?
Speaker and Panellists:
Am Johal, Director, SFU Vancity Office of Community Engagement (speaker)
Ginger Gosnell-Myers, Fellow, SFU Centre for Dialogue
Julia Aoki, Executive Director, Megaphone Magazine
Steve Dooley, Executive Director, SFU Surrey Campus
Sean Condon, Executive Director, 312 Main
Schedule:
Doors open: 6 p.m.
Lecture: 6:30 p.m.–7:30 p.m.
Reception: 7:30 p.m.
Live Stream Option:
For those unable to attend in person, the event will be live streamed starting at 6:30 p.m. PST at https://youtu.be/R4Q_ALcvysE
Select the "Live Stream" ticket option to RSVP.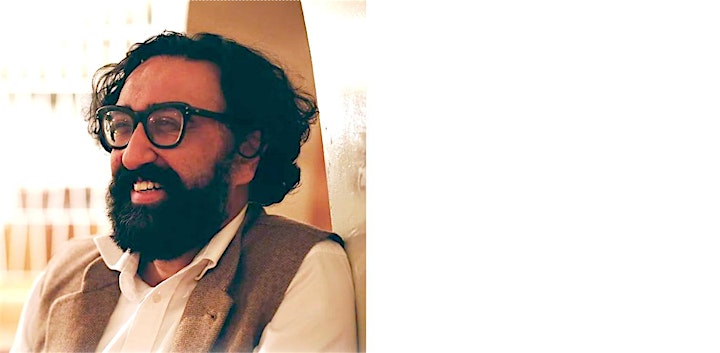 About Am Johal
Am Johal has been director of SFU's Vancity Office of Community Engagement since December 2010 and co-director of SFU's Community Engaged Research Initiative since 2019. He is an associate with SFU's Centre for Dialogue and SFU's Institute for the Humanities. He has taught courses in the Semester in Dialogue, School for Contemporary Arts, Graduate Liberal Studies and Urban Studies. He is the author of Ecological Metapolitics: Badiou and the Anthropocene (Atropos Press, 2015) and co-author with Matt Hern, with contributions from Joe Sacco, of Global Warming and the Sweetness of Life: A Tar Sands Tale (The MIT Press, 2018).
Previously, Johal worked on the Vancouver Agreement, a collective effort to address urban economic and social development. He was a co-founder of UBC's Humanities 101 program and chair of the Impact on Communities Coalition. He has also been an advisor to two provincial cabinet ministers (Transportation and Highways; Community Development, Cooperatives and Volunteers).
In 2020, he received the Warren Gill Award for Community Impact from SFU. The award recognized that through his commitment to community work, arts, urbanism and social and environmental justice movements, Johal has been a driving force for inclusion and social change, and a bridge between SFU and the community.
About the Annual Warren Gill Lecture Series
Before his passing in 2010, Warren Gill dedicated his 33-year career to helping build SFU's definition of the university as an integral part of our community. Gill joined SFU 's geography department in 1977 and quickly became a champion for the creation of a downtown Vancouver campus. He held a number of senior administrative positions, his last as vice-president, university relations. He was passionately engaged in the cities and neighbourhoods in which he lived and worked. He worked constantly to make life in the city more interesting and more inclusive. The intent of the Warren Gill lecture series in his honour is to continue his questioning, raise new ideas and invoke new ways of thinking about life in the urban context.