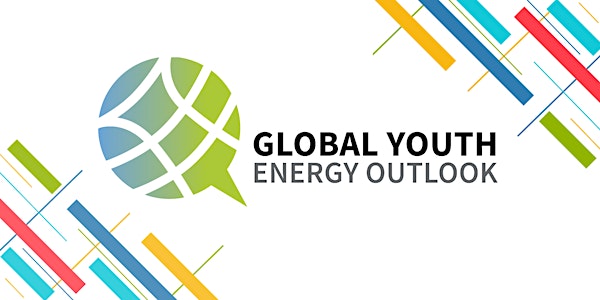 42,000 Youth Voices: Launching the Global Youth Energy Outlook
Celebrating the launch of the Global Youth Energy Outlook final report.
Date and time
Thu, Jun 8, 2023 8:00 AM - 9:00 AM PDT
Agenda
8:00 AM - 8:05 AM
Audience Welcome and Agenda Overview
8:05 AM - 8:15 AM
Introduction to the Global Youth Energy Outlook
---
Project Overview and Milestones Reached Links to download report and toolkits
8:15 AM - 8:30 AM
Guest Remarks and Reflections on GYEO
8:30 AM - 8:45 AM
GYEO Regional Coordinator Reflections and Insights
8:45 AM - 8:53 AM
Key Takeaways from the Data
8:53 AM - 9:00 AM
Conclusion and Next Steps
About this event
This one-hour live webinar event will celebrate the launch of the Global Youth Energy Outlook final report, following a two-year research and community outreach process led by Student Energy and 12 global youth Regional Coordinators.
The webinar link will be shared closer to the event date!
About the Global Youth Energy Outlook
The Global Youth Energy Outlook (GYEO) is the first youth-led research project of its kind to engage over 40,000 young people ages 18 to 30 and share their perspectives on the energy transition. It is led by Student Energy and a team of 12 Regional Coordinators from around the world.
We want youth to be able to use the Outlook to learn more about global opinions on the sustainable energy transition, including impactful ways one can get involved. We want to connect with decision-makers in the government and industry professionals who can lead efforts to facilitate meaningful engagement with young people.
What can we expect from this webinar?
The GYEO will be a tool for understanding what today's youth want for the sustainable energy transition through 2030. The report will show opinion data across all ten (10) global regions and contain timelines, roadmaps, policy recommendations, and pathways for public and private institutions to partner with young people and meaningfully include them in decision-making processes.
Alongside the report, Student Energy will launch two Action Toolkits that will outline how young people, as well as governments and industry professionals, can read and use the Outlook to collaborate meaningfully on climate action.
Founding Partners
As an entirely youth-led project, the Global Youth Energy Outlook's success depends on global climate and energy leaders actively supporting our work. Student Energy's GYEO Founding Partners have been critical to getting this project off the ground and endorsing the mission it is trying to achieve: empowering young people to accelerate a sustainable energy transition.
Knowledge Partners
Knowledge Partners support the research and analysis phase of the Outlook through peer reviewing, supporting our communications efforts to get the message of the GYEO to wider networks, mentoring our team and youth Regional Coordinators, hosting roundtable discussions on "dive deep" topics of the energy transition, participating as topic experts in regional dialogues, and providing high-level insights for implementing the GYEO.
GYEO Findings
The project's findings are intended to bridge a communication gap between decision-makers and young people, by clearly outlining young people's priorities and how they want to take action to transform the global energy system.
This event is led by Student Energy and the 12 global youth Regional Coordinators
Connect with us on social media:
Instagram: @studentenergy
Twitter: @studentenergy
LinkedIn: Student Energy (https://ca.linkedin.com/company/studentenergy)
Facebook: Student Energy (facebook.com/studentenergy)
TikTok: @studentenergy
YouTube: Student Energy (https://m.youtube.com/user/studentenergy)
Website/Blog: https://studentenergy.org/
About the organizer
Student Energy is a global not-for-profit creating the next generation of energy leaders who will accelerate our transition to a sustainable energy future.