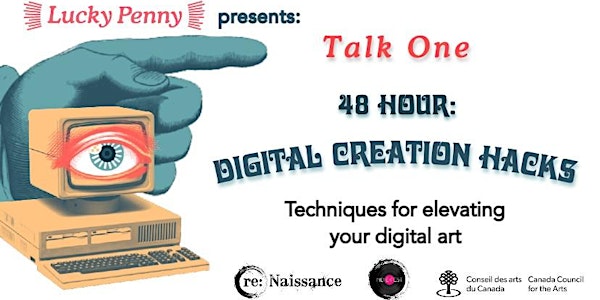 48 Hour: Digital Creation Hacks
Learn and discuss techniques for elevating your digital art.
Date and time
Fri, Oct 29, 2021 2:00 PM - 3:30 PM PDT
Refund Policy
Contact the organizer to request a refund.
Eventbrite's fee is nonrefundable.
About this event
On Friday, October 29, 2021 at 2:00pm PDT/5:00 pm EDT join us for the first seminar in our Talk Series - 48 Hour: Digital Creation Hacks.
Bringing three artists from three different art practices together to talk about their work and processes, this seminar is intended as inspiration for trying brave new things, digitally. Each artist will give a short talk on their artistic practice and inspirations, and then there will be a 30 minute Q&A for a total of 90 minutes.
Our 48 Hour Opera Creation participants will be present, and we welcome anyone in our community who is curious and looking for a hint of inspiration. This event is a part of Re:Naissance Opera's #IndieFest.
This is a digital event, via Zoom. (link with ticket purchase)
Tickets are sliding scale. Suggested donation: $5, $10, $20
We acknowledge the generous support of the Canada Council for the Arts in the creation of the 48 Hour Opera Project.
Accessibility information:
-Closed captioning will be used. Please stay tuned for whether it will be generated automatically or provided via CART live transcription.
-Speakers' notes are available upon request up to 24 hours before the event. Please e-mail accessibility@luckypennyopera.com if you would like a copy.
-Audience members may pose written or oral questions to speakers via the chat or during the Q&A session.
-A video recording of the event will be made available to registered attendees afterwards for a limited time.
-This event will not offer ASL.
Please e-mail accessibility@luckypennyopera.com for personal accommodation requests, and we will do our best to meet your needs.
The Speakers:
June Fukumura is a multi-disciplinary Japanese-Canadian theatre artist with a BFA in Theatre Performance from Simon Fraser University. June is the Co-Founder of New(to)Town Collective an artist collective with a mandate to create new experimental works; provide ongoing accessible physical theatre training; and experimental research workshops in Vancouver. She is also the Co-Artistic Director of Popcorn Galaxies an experimental theatre company interested in re-enchanting the everyday through unconventional site-responsive works. Popcorn Galaxies has produced over 14 independent productions in 8 years and has been presented at Centre A Gallery, Vancouver Fringe Festival, BC Culture Days, the rEvolver Festival, the Array, and PushOFF 2021. Additionally, she is the Assistant Dramaturg at the Playwrights Lab at the Banff Centre for the Arts and a Producer for Vancouver Asian Canadian Theatre. She is a dyslexic artist and works as a speaker, advocate, and educator. Her practice includes: acting, clowning, puppeteering, directing, dramaturgy, and devising. www.junefukumura.com
Sammy Chien 簡上翔 is a Taiwanese-Canadian immigrant and queer artist-of-colour, who's an interdisciplinary artist, director, performer, researcher and mentor in film, sound art, new media, performance, movement and spiritual practice. With over 400 collaborative projects, his work has been exhibited across Canada, Western Europe, and Asia including Centre Pompidou (Paris) and the National Centre for the Performing Arts (Beijing), worked with pioneers of digital performance: Troika Ranch and Wong Kar Wai's Cinematographer Christopher Doyle, and active in projects engaging various underrepresented communities. Sammy has been featured on TV and commercial such as Discorder, Keedan, CBC Arts and BenQ. Sammy is currently leading a dance research project "We Were One" and media arts project "Ritual-Spective 迴融", both funded by Canada Council for the Arts and BC Arts Council. Sammy is the official instructor of Isadora and Artistic Director of Chimerik似不像 collective. www.sammychien.com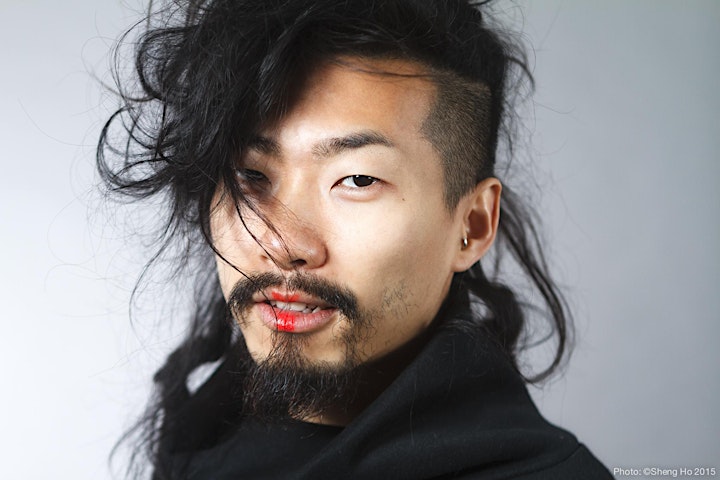 Annie Tung is a digital artist and creative technologist currently living in Toronto. She creates digital surreal landscapes and objects in 3D that invite people to immerse into the landscapes through augmented and virtual reality. These surreal scenes provide a space for people to escape from reality and into a dreamlike dimension that is meant to be peaceful and calming. As a creative technologist, Annie brings a combination of art and tech innovation thinkings into projects she is involved in. With a deep understanding of new technologies as well as their capabilities and purpose, she is able to help people identify opportunities within different technologies that can help their cause and project. Annie believes in the ethical use of technology, as it is meant to help people and solve problems, in order to build an empathetic and inclusive digital future.