Event Information
Refund policy
Contact the organizer to request a refund.
Eventbrite's fee is nonrefundable.
Discounted bundle ticket for all four talks in the livestream series.
About this event
This is the ticket page for the discounted bundle ticket. All four talks are offered here as a discounted bundle for $69.95 CAD. If purchased separately, the four talks would total $79.80 CAD.
Schedule
Each talk takes places on a Saturday at 4 pm-5:30pm Eastern Time. Upon registration, you will receive Zoom links to all four talks.
Jan 30: Die Wise, While There is Still Such a Thing as Wisdom
Feb 13: Matrimony: The Bone House of Love
Feb 27: Money and The Soul's Desires
Mar 13: Come of Age: Meditations at the World Tree Withered
A Generation's Worth: Spirit work while crisis rules
Involuntary stillness isn't very still. It's constrained. It's stymied. The only stillness, perhaps, is the one that is decided upon. I heard a story about a highly esteemed author/ priest in a monastery. The questioner aimed to gain some sense of what enabled the priest's spiritual adroitness. When he asked the priest about his typical day, the cleric replied: "Each day I have to decide to stay here. Each day."And that is work. That's the work that faces those of us who are, more or less, against our will or otherwise, persuaded of the facts of this plague.The day will come, as it does following all the wars, the disasters and the like, when people not yet born will want to know what it was like, and especially what those of us did when we came to understand something of what was happening.
So: A Generation's Worth. Taken all together, I am meaning that the sum of these talks can begin some kind of an answer to that question: what did you do? It can begin to wrangle a language that does justice to this present moment, that testifies, that wonders with discipline. I suppose it's clear, without being easy: live your life in spite of the plague, or live as if what's happening is happening. Either of these will tell generations to come something of this generation's worth.
Important Details:
These are livestream talks. Ticket holders will be invited to submit questions in advance through an online form. These questions will be read and considered, and a selection of them will be asked of Stephen Jenkinson by a small in house audience. A live-from-the-floor video will be streamed to ticket holders using Zoom. Further details, links, question form, etc. will be sent to all ticket holders in a confirmation email. Be sure to scroll down to the bottom of that email to see the links.
A technical note:
You've had a ton of "content" rammed your way these last months with just about every presenter tricked out in the latest broadcasting trinketry. That's done something to expectations. This winter, health considerations are obliging me southwards. And so, this series will be conducted across iffy wiring, rural internet reliability -- not the high voltage and velocity that is becoming common place in the metropolitan centres. This series is about ideas, not production values; citizenship, not cyberspace.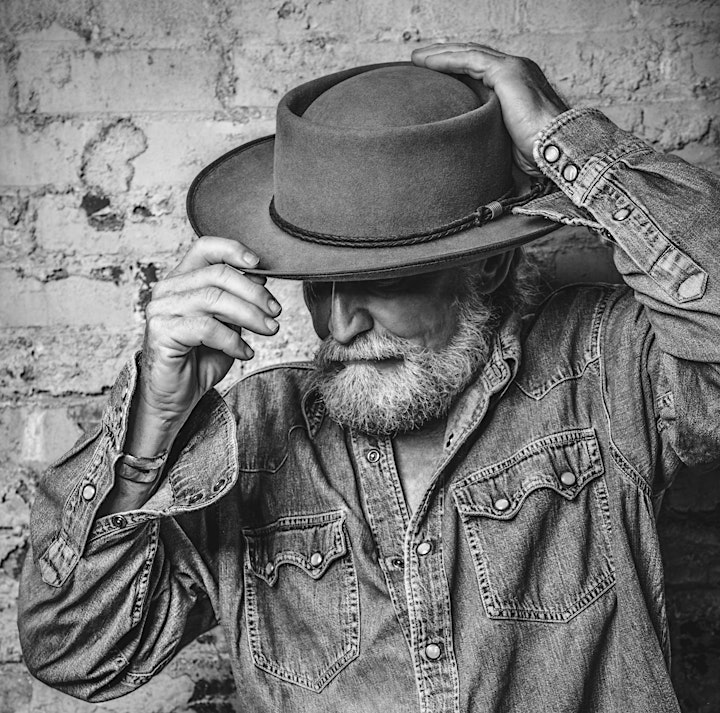 STEPHEN JENKINSON, MTS, MSW is an activist, teacher, author, and farmer. He is the founder of the Orphan Wisdom School in Tramore, Canada and the author of four books, including Die Wise: A Manifesto for Sanity and Soul, the award-winning book about grief and dying, and the great love of life. In 2015, he created Nights of Grief & Mystery with Canadian singer-songwriter Gregory Hoskins. With a 5-piece band, they have mounted international tours and released three albums, most recently DARK ROADS and ROUGH GODS. To learn more about Stephen's work visit: orphanwisdom.com
Books:
While not required reading, A Generation's Worth orbits around three books Stephen Jenkinson has written over the last 25 years, and one more he working on now (on Matrimony). Those books can be purchased at these links (paperback and audiobooks):
Die Wise: A Manifesto for Sanity and Soul
Date and time
Location
Refund policy
Contact the organizer to request a refund.
Eventbrite's fee is nonrefundable.