Description
This is a 19+ only event.
A grant debut of Love Closely's exhibit and pop up "Bloom".
Catch an electric live performance from Afta Hill, with opening acts Moe Vision, Mauj, and Maheen.
RSVP and purchase your tickets now at $10. Due to capacity, tickets may not be available at the door at $15.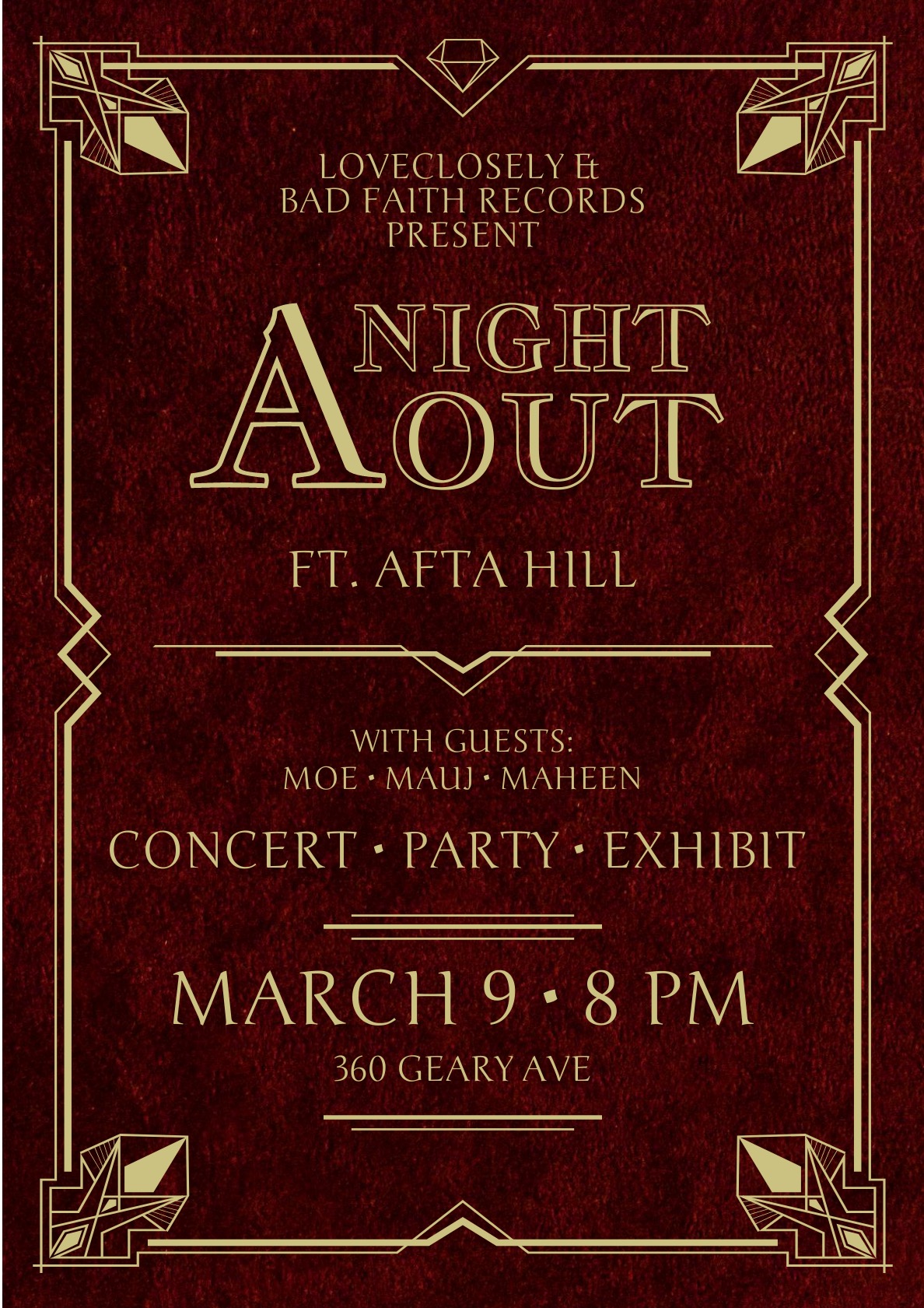 An exhibit, Pop-up, Performances, and Launch Party introducing Bloom- loveclosely's 2019 winter collection, an East meets West streetwear brand looking to make an impact by carrying a resonating message in its clothing. This event is hosted by artist, and musician - Afta Hill. Other performers include Moe Vision, Mauj, and Maheen.
Doors and exhibit open - 8 pm
Performances - 9 pm

Purchase of event ticket also allows you to get $10 off the new collection available at the event, as well as early access to Afta Hill's new EP!

Contact:
www.loveclosely.com
@loveclosely
@aftahill
@badfaithrecords