Sales Have Ended
Registrations are closed
Thank you for registering for this event. We look forward to seeing you!
Sales Have Ended
Registrations are closed
Thank you for registering for this event. We look forward to seeing you!
Description
You are invited to join a discussion on women's entrepreneurship and for a Special Announcement with Minister Mary Ng.
SFU VentureLabs and the Forum for Women Entrepreneurs are excited to celebrate the launch of Women Entrepreneur Knowledge Hub (WEKH) in British Columbia and to introduce the new BC-based WEKH partners.
BC and Canadian women are some of the most active entrepreneurs in the world. They start more businesses than women in any other country! In BC, more than a third of small businesses are run by women. And they are supported by a strong ecosystem of organizations that collaborate to not only support women entrepreneurs but also to drive change in the business culture for women and diverse groups. Yet these entrepreneurs continue to face unique barriers. Its time to really understand these barriers, gather the data, and insights that will help drive change and cultivate inclusive innovation. Good data about women's entrepreneurship helps us understand the base conditions, assets, and the size of the opportunities that Canadian women are navigating. While in BC we've been lucky to have a strong collaborative ecosystem, we still lack data that covers women's entrepreneurship and economic potential coast to coast. The insights that new, shared data can provide will propel us forward as a community.
Join:

Dr. Joy Johnson, Vice President Research and International, SFU Innovates
Erin Roach, Executive Director, Ted Rogers School of Management's Diversity Institute at Ryerson, home to the newly formed Women Entrepreneurship Knowledge Hub (WEKH)
Paulina Cameron, CEO, Forum for Women Entrepreneurs
Laurel Douglas, CEO, Women's Enterprise Centre
Vicki Saunders,

Founder of #radicalgenerosity and SheEO

Jessica Yip, Co-Founder and COO, A&K Robotics
and special guest the Honourable Mary Ng, Minister of Small Business and Export Promotion, Government of Canada
for a morning discussion about Canada's female data deficit, the strides we've made in BC, and the new opportunity to drive inclusive innovation with an accessible digital platform for sharing research, resources and leading strategies.
Agenda -- UPDATED
8:30AM - 9:30AM - Registration & Networking
9:30AM - 10:30 AM - Opening Remarks, Presentations and Special Announcements from Minister Ng, followed by Panel Discussion
10:30 - 11:00 Networking
11:00AM - 11:30 PM - A Deeper Dive into Women Entrepreneurship Knowledge Hub with Erin Roach, Executive Director, Ted Rogers School of Management Diversity Institute, Ryerson University, Vicki Saunders, SheEO, and Virginia Balcom, VentureLabs
Light breakfast and refreshments will be served.
Meet our Presenters and Panelists
Joy Johnson
Vice President, Research and International, SFU Innovates
Simon Fraser University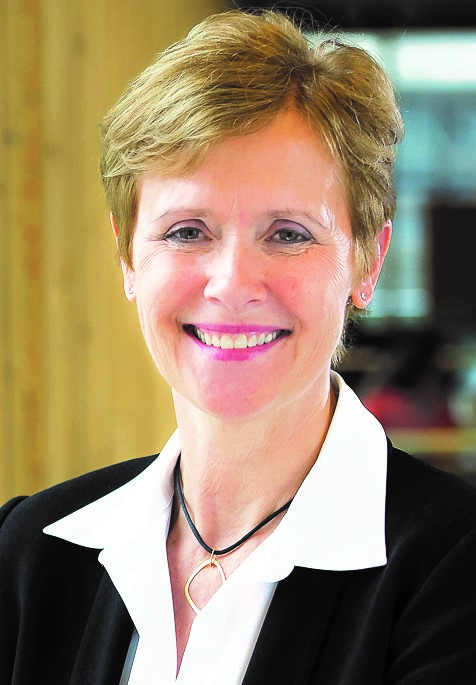 Dr. Joy Johnson leads Simon Fraser University's strategic research initiatives and facilitates international opportunities that foster research collaborations and student exchange. Her work focuses on facilitating research excellence and helping the university respond to new opportunities. She works with members of SFU's eight faculties to ensure they have the support and resources required to conduct excellent cutting-edge research in all its forms. Building on her long-standing leadership and research experience, she works with faculty, students and staff to secure research partnerships within the community and industry.
A key element of Dr. Johnson's role focuses on knowledge mobilization by facilitating opportunities to transfer the results of SFU research to society. This collaborative role allows for an interplay between research and innovation to enhance social, economic, and environmental wellbeing.
Dr. Johnson is a leader for SFU Innovates – a university-wide strategy and action plan to inspire, develop, and support impact-driven innovation and entrepreneurship. As part of SFU's commitment to innovation, she is responsible for developing initiatives that support students and faculty members to harness new ideas and innovations for the benefit of society. Dr. Johnson championed the designation process for SFU to become the first Ashoka U Changemaker Campus in British Columbia.
Information about Dr. Johnson's past scholarly and leadership experiences can be obtained by accessing her CV.
Erin Roach
Executive Director, Diversity Institute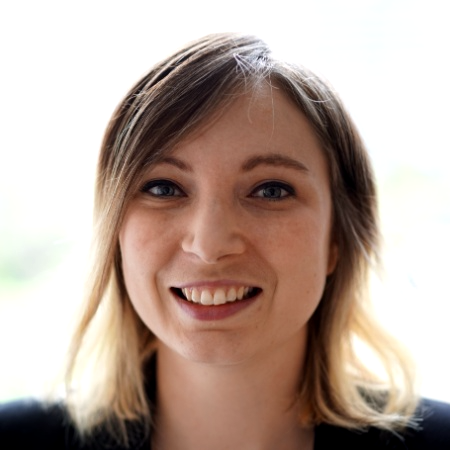 Erin Roach is the Executive Director at the Diversity Institute, an action-oriented research centre in Ryerson University's Ted Rogers School of Management. Erin has eight years of experience working in university administration and research, the federal government and the private sector overseeing the development, implementation and evaluation of programs which use innovation practices and tools to build more inclusive workplaces and innovation ecosystems. Her work takes an intersectional approach to diversity and inclusion and bridges theory with practical solutions. Her research has been published in the International Journal of Human Resource Management, Gender in Management and the Women as Global Leaders book series, and shared at 12 international conferences. Erin has an M.A. In Immigration and Settlement Studies from Ryerson University.
Paulina Cameron
CEO, Forum for Women Entrepreneurs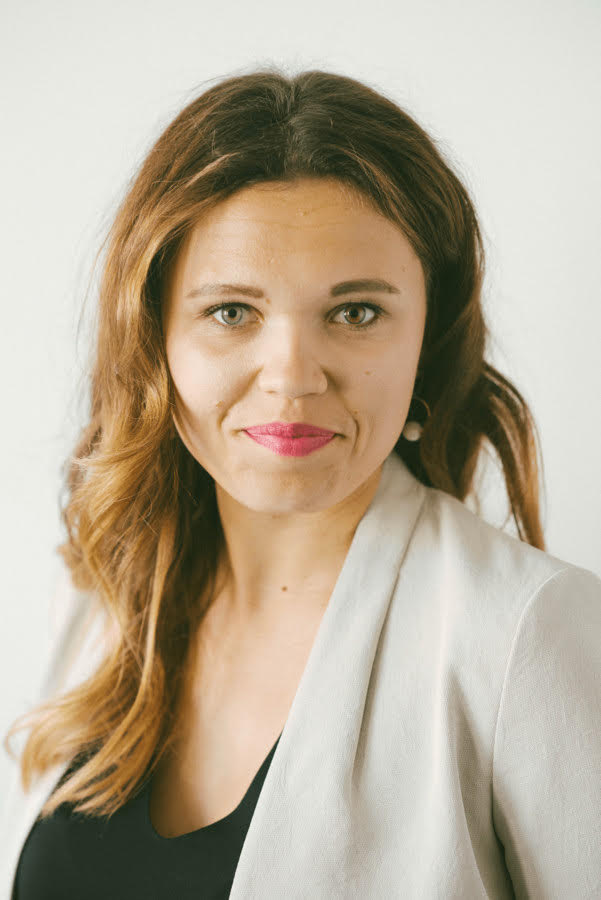 Paulina is the CEO of Forum for Women Entrepreneurs: a Canadian charity that educates, mentors and connects women entrepreneurs to be wildly successful, promoting strong economies and thriving communities. FWE currently supports 650 women annually across Canada and is on the path to reach 5,000 a year. Previously as the Regional Director for Western Canada at Futurpreneur Canada, Paulina led a team that brought hundreds of youth entrepreneurial dreams to life, leading the organization's third largest region and achieving the highest gender parity of women entrepreneurs supported in BC. She is a sought after mentor and speaker. A champion of gender equality, Paulina is the author of bestselling Canada 150 Women: conversations with champions, leaders and luminaries; and has gained international recognition for her work.
Paulina's philanthropy is her community board work: currently, she serves on the Board of Directors for YWCA Metro Vancouver, Immigrant Employment Council of BC, and the Government of British Columbia's Small Business Roundtable.
Believing in empowerment for the next generation, Paulina is also a Visiting Professor in Entrepreneurship and Innovation at Simon Fraser University and has advised the federal government and the Prime Minister on Canada's Youth Employment strategy. She has been recognized in the community for her significant contributions, including being awarded the BCBusiness Most Influential Women in Business 2019 Award, the Vancouver Board of Trade's inaugural Wendy McDonald Award, The International Alliance for Women Top 100 Award in Washington DC, the KPMG National Leadership Award, and was a finalist for the YWCA's Women of Distinction Awards.
Prior to Futurpreneur, she gained her business expertise working at KPMG in audit and management consulting, obtaining the CPA, CA designation and was the co-founder and president of Young Women in Business.
Laurel Douglas
CEO, Women's Enterprise Centre and Women's Enterprise Organizations of Canada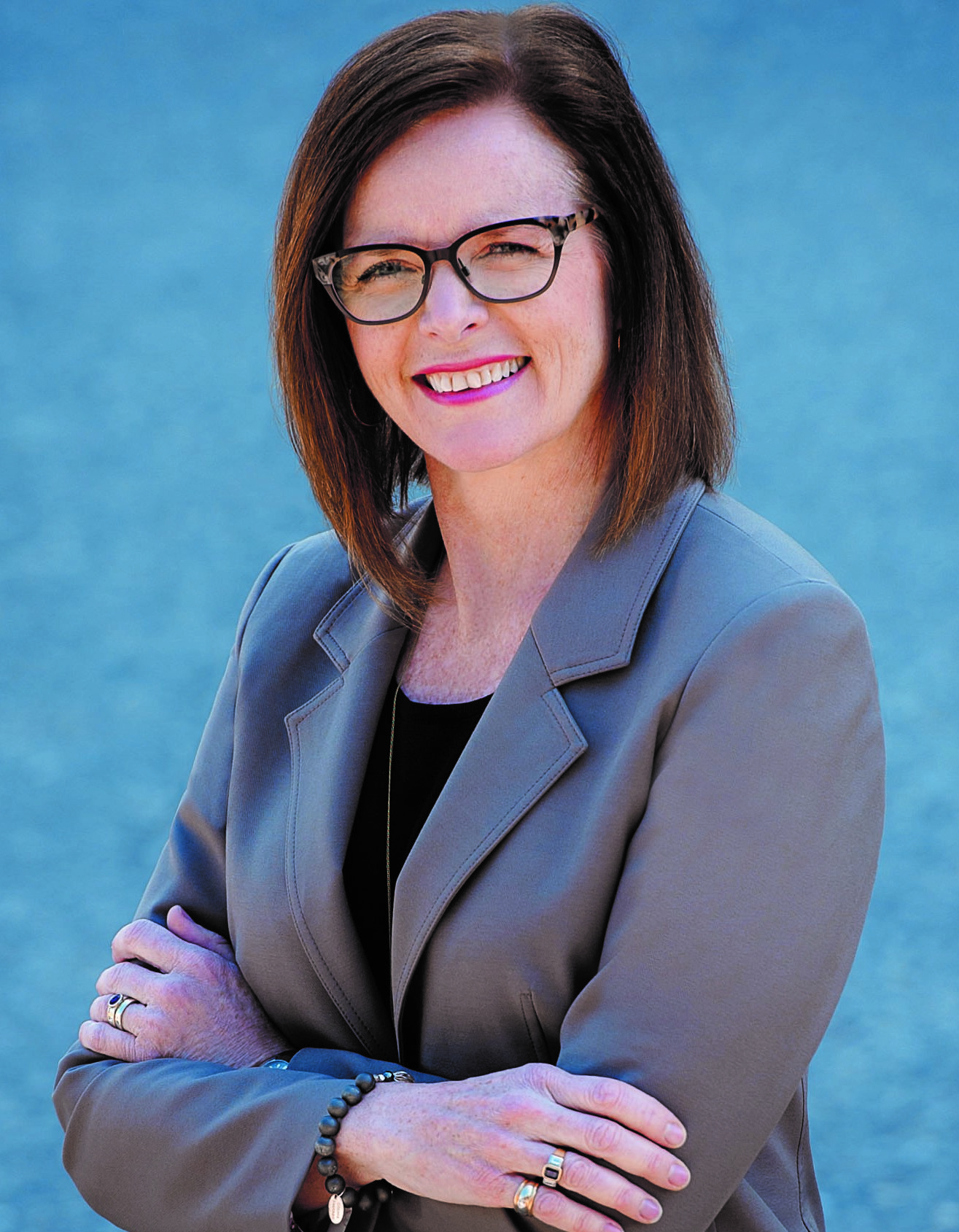 Laurel Douglas is a seasoned CEO and board member, with experience in the financial, technology and non-profit sectors. She is CEO of Women's Enterprise Centre, an economic development agency providing commercial lending, advisory services, training and export support to women entrepreneurs. The lending program offered by Women's Enterprise Centre (WEC) provides business loans up to $150K to start or grow a business. Under Laurel's leadership, WEC has provided $49 million in direct and leveraged financing to women entrepreneurs, which has resulted in almost $1.5 billion in economic activity in the province of BC. WEC loan clients' success rates are 50% higher than the national average after 5 years, and WEC training clients attribute 50% of their sales growth to the support they got from the WEC team.
Her work supporting women entrepreneurs in Canada includes serving on the board of the national association of women's enterprise support organizations, WEOC, which she co-founded in 2011. She and Jill Earthy co-founded the BC-based WEB Alliance of Women's Business Networks in 2009- a collective of women's organizations which has met quarterly since it started. Laurel is an organizing partner of WE for SHE, one of North America's largest gatherings advancing gender equality in leadership, on boards, for entrepreneurs, and for women in emerging industries and the trades. She was a founding member of Canada's National Taskforce on Women's Business Growth.
Internationally, Laurel is a member of the Canadian delegation to the W20, a permanent engagement group of the G20, and attended the 2018 G7 Finance Minister's Symposium on Making the Economy Work for Everyone. She has presented on the topic of Access to Capital for women entrepreneurs at numerous other international gatherings, including the APEC Summit and the Next Billion Conference. She was invited by the German government in 2019 to participate in a week-long international gathering of thought leaders on the topic of women entrepreneurs and women in business. She was invited by the US government to speak on the topic of partnerships at the Small Business Development Centre annual conference in 2014.
Vicki Saunders
Founder of #radicalgenerosity and SheEO
Vicki Saunders is an entrepreneur, award-winning mentor, advisor to the next generation of change makers and leading advocate for entrepreneurship as a way of creating positive transformation in the world.
Vicki is Founder of #radicalgenerosity and SheEO; a network-based, ecosystem approach to selecting, funding, supporting and scaling women-led Ventures building new models, new mindsets and new solutions for a better world.
Vicki has co-founded and run 4 ventures in Europe, Toronto and Silicon Valley including Zazengo (an online platform for consumer and employee engagement for Fortune500 companies focused on sustainability), KidsNRG/The NRG Group (which went public on the Toronto Stock Exchange in 2000) and Impactanation, a global consulting firm focused on engaging youth to tackle the grand challenges we are facing.
Vicki was named one of the 100 most influential leaders of 2015 from "EBW – Empowering A Billion Women", alongside Marissa Mayer, Melinda Gates, Sheryl Sandberg, and Michelle Obama. In 2001, Vicki was selected as a Global Leader for Tomorrow by the World Economic Forum. She has spoken regularly at events around the world including; The World Economic Forum in Davos, Women of Influence Series in Canada, TEDx Conference, Schwab Foundation for Social Entrepreneurs events and the Tallberg Forum.
Jessica Yip
Chief Operating Officer and Co-founder, A&K Robotics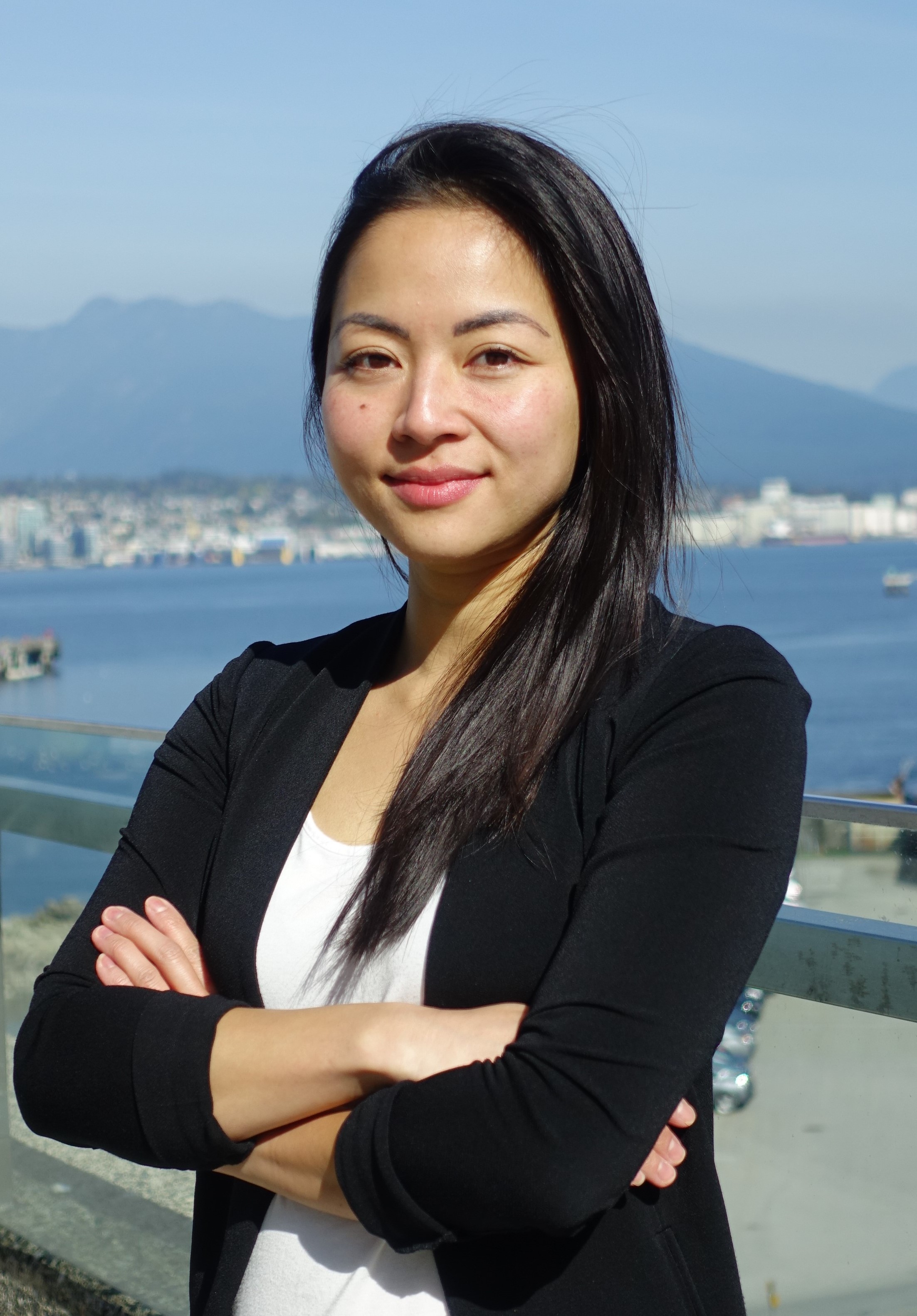 Jessica Yip is the founding COO of A&K Robotics, a Vancouver-based technology company making autonomous vehicles for indoor environments. As COO, she manages the financial and capital strategy for A&K, ensures business milestones are achieved, and has executive oversight for communications, marketing, human resources and legal functions.
Jessica's experience in operations crosses high-tech, retail and hospitality, as well as public service and non-profit sectors. Prior to A&K, Jessica was Operations Manager for a $250M commercial and residential property portfolio and oversaw its consistent year-over-year growth even through the economic downturn.
At A&K, Jessica brings a user-centric approach to work collaboratively with a team of scientists, developers, and engineers to create customer-focused solutions that balance speed and budget. She is passionate about creating robots that help people and volunteers her time with non-profit groups supporting S.T.E.M education for youth. She has also led several social development initiatives focused on literacy and youth empowerment, as a program facilitator both Tanzania and Vanuatu. Jessica has significant volunteer experience at organizations like West Coast Legal Education and Action Fund, the Cerebral Palsy Association of BC, and the Young Entrepreneurs Lean Launchpad.
Jessica's team at A&K Robotics is actively spearheading collaborations with leading academic institutions to advance a thriving ecosystem to retain the best talent in Canada and create better opportunities for the next generation of technology leaders.
Jessica holds a BA in English Literature from the University of British Columbia.
Honourable Mary Ng
Minister of Small Business and Export Promotion, Government of Canada,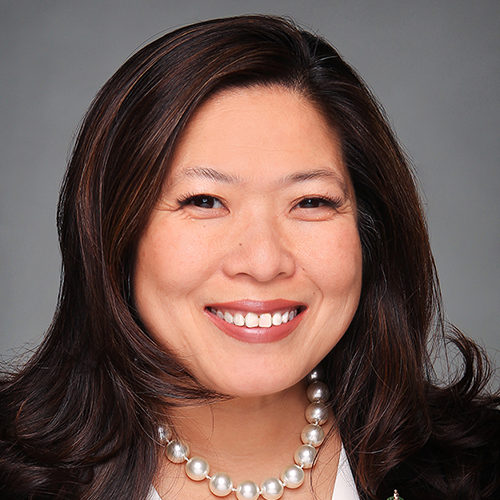 The Honourable Mary Ng was first elected as the Member of Parliament for Markham—Thornhill in April 2017 and was appointed Minister of Small Business and Export Promotion in July 2018.
Throughout her 20 years of public service, Minister Ng has been a passionate community leader and advocate with a proven track record of results in the areas of education, women's leadership, job-creation, and entrepreneurship.

As part of her work on the Standing Committee of Industry, Science, and Technology, Minister Ng worked alongside her committee colleagues on intellectual property best practices. This work guided the Government's launch of Canada's first comprehensive intellectual property strategy, providing tools to support the growth of Canadian businesses domestically while ensuring their ideas are protected in the global marketplace.
Prior to serving as a Member of Parliament, Minister Ng worked as Director of Appointments in the Prime Minister's Office. She also served as the Director of Policy in provincial education where she built relationships, negotiated with teachers' unions, and served students while helping to improve Ontario's education system.
Minister Ng also served in the President's Office at Ryerson University, helping to shape new initiatives that connected students and their innovative ideas with businesses, creating quality jobs for young Canadians. She has been a speaker and panelist on topics ranging from business, innovation, women in leadership and Canada-China relations.
More About Women Entrepreneurship Hub
Led by Ryerson University's Diversity Institute, Brookfield Institute for Innovation + Entrepreneurship and the Ted Rogers School of Management, in partnership with over 50 organizations, the Women Entrepreneurship Knowledge Hub (WEKH) is a nation-wide network of researchers, business support organizations, and key stakeholders aiming to grow women's entrepreneurship in Canada.
SFU VentureLabs and the Beedie School of Business is a WEKH Regional Hub and will link SFU Innovates Entrepreneurship programs and accelerators with BC's extensive and robust Women's Entrepreneur Ecosystem.
The Women Entrepreneurship Knowledge Hub (WEKH) is building a national network and accessible digital platform for sharing research, resources, and leading strategies. With regional hubs and a network of more than 75 partners, WEKH is designed to address the needs of diverse women entrepreneurs across regions and across sectors. WEKH's advanced technology platform, powered by Magnet, will enhance the capacity of women entrepreneurs and the organizations who serve them by linking them to resources and best practices from across the country.
The Women Entrepreneurship Knowledge Hub is funded by the Government of Canada.
_______________
D'autres détails sur le PCFE:
Dirigé par le Diversity Institute de l'Université Ryerson, le Brookfield Institute for Innovation + Entrepreneurship et la Ted Rogers School of Management (ces trois sites sont en anglais seulement) et en partenariat avec plus de 50 organisations, le Portail de connaissances pour les femmes en entrepreneuriat(PCFE) est un réseau national de chercheurs, d'organisations de soutien aux entreprises et d'intervenants clés dont le but est de favoriser l'entrepreneuriat féminin au Canada.
Le VentureLabs et la Beedie School of Business de l'USF forment l'un des centres régionaux du PCFE qui doit faire le lien entre les programmes d'entrepreneuriat et les accélérateurs de croissance de FSU Innovates et l'écosystème vaste et robuste des femmes entrepreneures de la Colombie-Britannique.
Le Portail de connaissances pour les femmes en entrepreneuriat (PCFE) met sur pied un réseau national et une plateforme numérique conviviale axés sur le partage de données de recherche, de ressources et de stratégies de premier plan. Doté de centres régionaux et d'un réseau de plus de 75 partenaires, le PCFE vise à répondre aux besoins d'une diversité de femmes entrepreneures issues de toutes les régions et de tous les secteurs. La plateforme technologique de pointe du PCFE, propulsée par Magnet, renforcera la capacité d'agir des femmes entrepreneures et des organisations au service des femmes d'affaires en leur donnant accès aux ressources et aux pratiques exemplaires à l'échelle du pays.
Le Portail de connaissances pour les femmes en entrepreneuriat est financé par le gouvernement du Canada.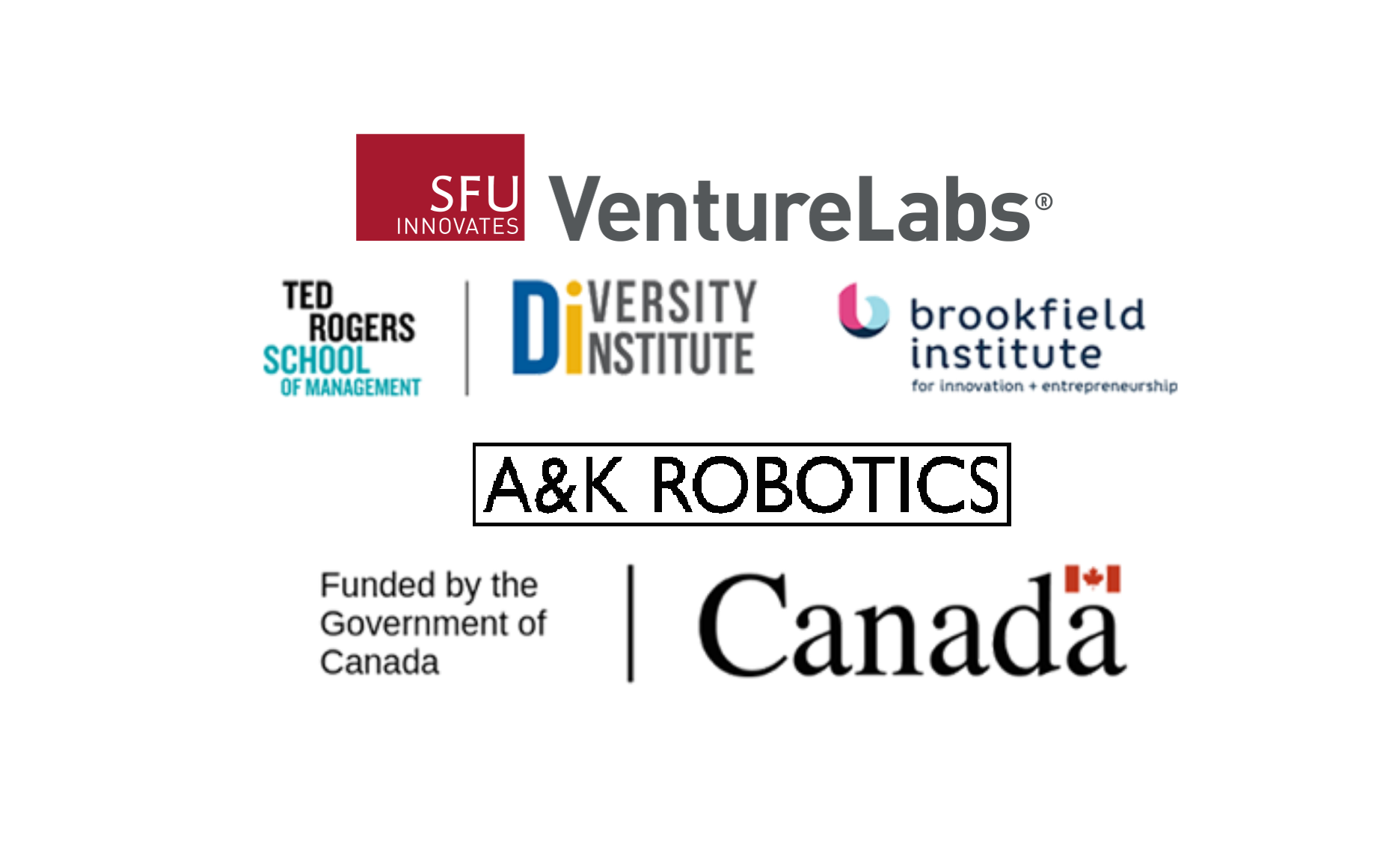 Organizer of A Panel Discussion with WEKH and BC's Women's Entrepreneurial Ecosystem Leaders
SFU VentureLabs is a world-class business accelerator. Our mission is to help high-growth potential technology companies scale up by powering them with access to amazing talent, technologies, entrepreneurial expertise, research capacity, capital, government assistance programs, and international market expansion opportunities.