Event Information
Location
Horticulture Building
1525 Princess Patricia Way
Ottawa, Ontario K1S 5J3
Description
Online registration is now closed.
You can still register on-site.
AccelerateOTT is back for its third year in a row - and with a bang! We're changing up the venue and format to better serve the interests of the Ottawa startup community.
Located at the beautifully restored Horticulture Building at Lansdowne Park, this year's event will provide attendees with worldclass speakers, great networking opportunities, and private, invitation-only morning workshops.
We're also thrilled to announce that we will be hosting an after-party, generously sponsored by LaBarge Weinstein LLP, at a location to be disclosed upon registration. Psst... the food and staff are beyond amazing, and the crowd will be incomparable! We better see you there.
Visit www.accelerateott.ca for more information!
Agenda
Click here to download the official program. Please download to your phone or print as we will not be offering printed versions in an effort to go green!
12:00 – 1:00pm Registration and networking
1:00 – 1:20pm Welcome and opening remarks
featuring a surprise motivational speaker
1:20 – 1:55pm Succeeding in Silicon Valley as a (female) Canadian Founder
by Sandi MacPherson, Founder, Quibb
1:55 – 2:30pm Style Over Substance - Why Focusing on the Details Will Make Your Product
by Caterina Rizzi, Co-founder and CCO, Breather
2:30 – 3:05pm Raising Capital
by Ali Hamed, Managing Partner and Co-founder, CoVenture
3:05 – 3:40pm Networking break
3:40 – 4:30pm Panel: The Big Stories and the Next Big Stories
moderated by Matt Switzer, VP, Corporate Development, Hootsuite,
and Dr. Alexandra Greenhill, CEO, mybesthelper.com
presented in partnership with the Vancouver Economic Commission
4:30 – 5:15pm Fireside chat
with Tobi Lütke, Founder and CEO, Shopify,
and Paul Lem, CEO, Spartan Bioscience
5:15 – 5:30pm Closing remarks
5:30 – 7:30pm After-party sponsored by LaBarge Weinstein LLP
Location to be disclosed upon registration
Gold Sponsors


Silver Sponsors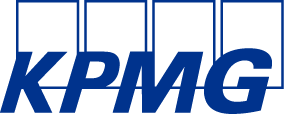 Organizers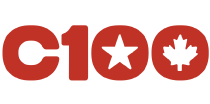 Date and time
Location
Horticulture Building
1525 Princess Patricia Way
Ottawa, Ontario K1S 5J3
Organizer of AccelerateOTT 2015
Invest Ottawa delivers economic development programs and initiatives that increase entrepreneurial momentum, wealth and jobs in the City of Ottawa and its surrounding region. Its goal is to make Ottawa the best place in Canada to start and grow a knowledge-based business. Invest Ottawa services include startup incubation and mentorship, acceleration for existing companies, global business attraction and local business retention, targeted sector development, commercialization, and marketing Ottawa's diversified economy and high quality of life.
----------
Investir Ottawa offre des programmes et initiatives en matière de développement économique d'export qui stimulent l'esprit entrepreneurial, la richesse et les emplois de la Ville d'Ottawa et des régions avoisinantes. Son but est de faire d'Ottawa le meilleur endroit au Canada pour démarrer et croître sa propre entreprise basée sur le savoir. Les services offerts par Investir Ottawa comprennent l'encadrement et le mentorat pour entreprise naissante, l'accélération pour les entreprises existantes, l'attraction commerciale de niveau mondial et le maintien du commerce local, le développement des secteurs cibles, la commercialisation et la promotion de l'économie diversifiée d'Ottawa et de sa haute qualité de vie.