Description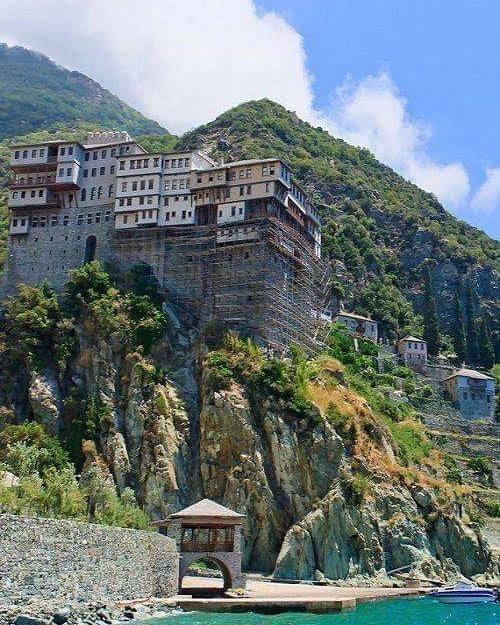 Join me on Sunday, January 20th for an evening dedicated to the cuisine of Agio Oros (Mount Athos). Located in the easternmost peninsula of Halkidiki (northern Greece), this centre of Orthodox Spirituality has been autonomous since Byzantine times (1054).
Women and children are forbidden to set foot, only monks, clergy and visitors (with approved visas) may enter the area of Agio Oros. I have gone twice for brief visits and I (like many) am in awe of how this transformed this mountainous region into a centre of spiritual retreat.
Agio Oros is boasts of having the sea and mountains, the architecture of the monasteries built on mountainsides, the artistry of the iconography and wall murals.
The northern-Greek winery of Tsantali is the only winery allowed to maintain vineyards on Agio Oros and guests of this special Greek Supper Club will be able to taste these tremendous wines on January 20th. My friends at Kolonaki Group will be pouring the wine.
I've prepared a menu that pays homage to the cuisine of Agio Oros - emphasis on vegetables, legumes, fish and seafood. All the dishes will be prepared using Cretan olive oil from Nisos Importing.
See you at St. Lawrence Market Kitchen on January 21st!
A TOTAL OF 50 SEATS WILL BE SOLD
MENU
Appetizers:
Taramokeftedes (soft roe fritters)
Cuttlefish with Mushrooms
Potatoes Plaki
Homemade Olive Bread
paired with Tsantali Agioritikos White
1st course: Mount Athos Fish Soup
paired with Tsantali Avaton White
2nd course: Spaghetti with Sea Urchin
paired with Tsantali Avaton White Blend
Main Course: Baked Grouper With Okra
Tsantali Avaton Red Blend 2014
Dessert: Baked Apples Stuffed With Nuts, Spices,Topped with Tahini/Honey Sauce
Paired with Tsantali Avaton Tsipouro + Greek Coffee
*Price for Dinner + Wine is $99.00 + Dinner Only $84.00
**Menu subject to change
****you must email me at truenorth67@gmail.com with the names of the people in your party you wish to have seated together
****No refunds for cancellations made after Jan.13th, 2019. Tickets are, however, transferable to another person after that date.