Create your own universe on a round canvas using oil paint, acrylic AND resin all in on session. Taught by celebrity artist Carling Jackson
About this event
WELCOME BACK!!!!
Learn to create your own Universe. This brand new class offered by Carling Jackson was inspired by the beauty and wonder of the stars combined with the powerful connection of the Universe. We will combine resin (an almost glass like liquid used by professional artists that dries clear) with acrylic paints to imitate galaxies in the sky. You will also learn specific techniques for stars and galaxy imitation using 3 different kinds of paint.
Every participant will get to choose 5 colours, receive a ROUND 40 cm canvas (large enough to be a timeless piece in your home!) and learn about colour theory + the proper techniques to apply the resin to achieve a universe/galaxy resemblance. Carling Jackson is a ceritfied teacher graduating from UBC's teaching prorgam in 2016; she is now a full time practicing artist for celebrities, corporations and athletes around the world.
All particpants will be emailed the address a week prior to the event! (West End near Sunset beach/English Bay)
Note: Resin takes 24 hours to cure - will have to return to pick up finished piece. :D
HEALTH AND SAFETY NOTICE:
I have been double vaccinated. I do require all attendees for my own safety and others that you have had at least ONE shot to attend!! Thanks so much!
FAQs
What can I bring into the event?
A smock or T shirt to get messy!
Do I need prior art experience?
NONE! :D
How can I contact the organizer with any questions?
E | humanity-art@hotmail.ca
IG | @carlingjacksonart
Universe INSPIRATION!!
"Do not feel lonely, the entire universe is inside of you." - Rumi"When you really think about your hand you begin to realize its connection, to sense the hum of your own being passing through it. When we look at a piece of the universe we should feel the same." – Emily Carr (Famous Canadian Artist) "The words "I am" are powerful. We are declaring who we are to the universe." – Ora Nadrich"She wasn't doing a thing that I could see, except standing there leaning on the balcony railing, holding the universe together." ― J.D. Salinger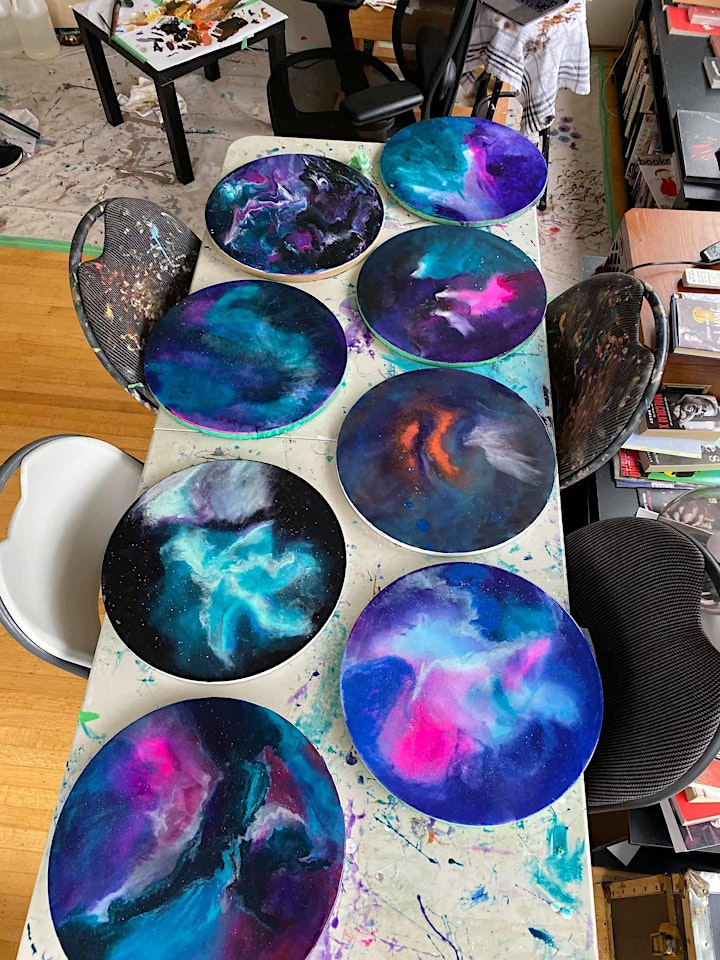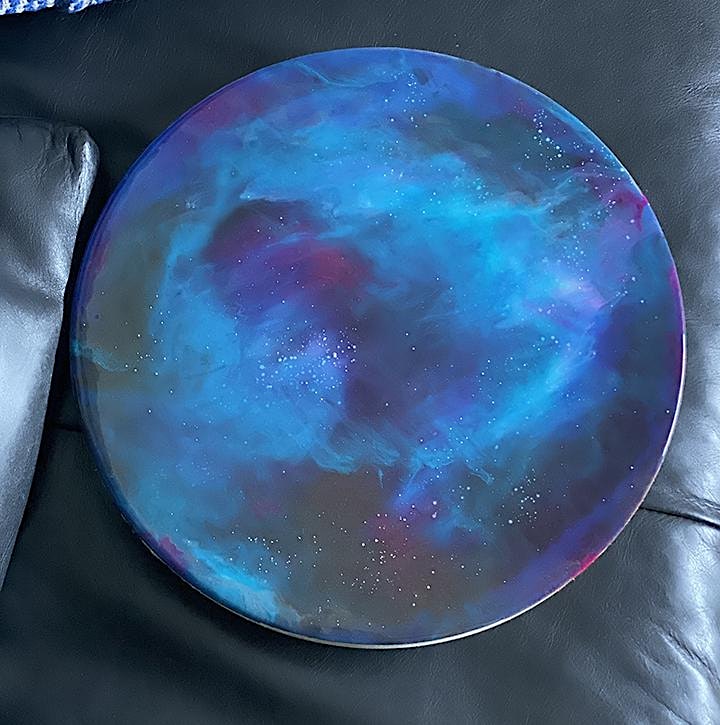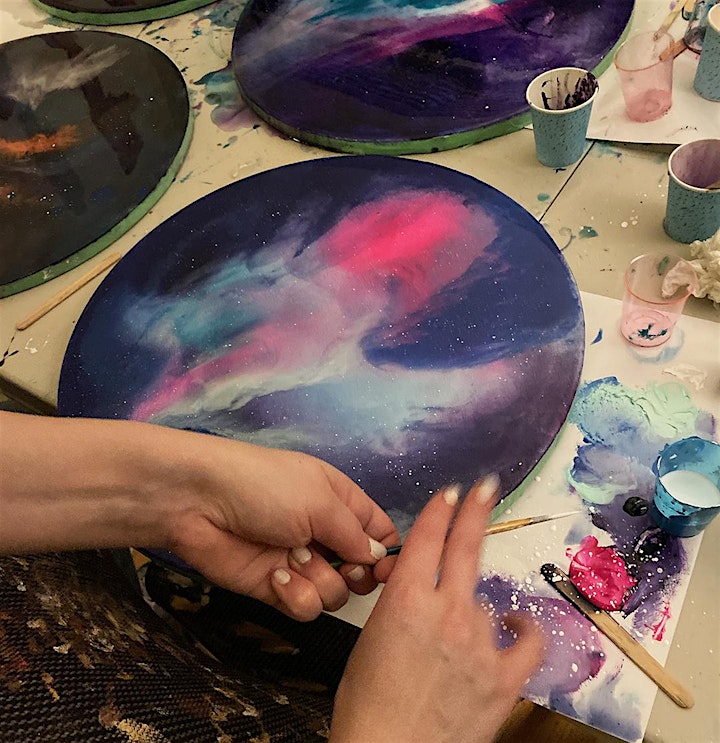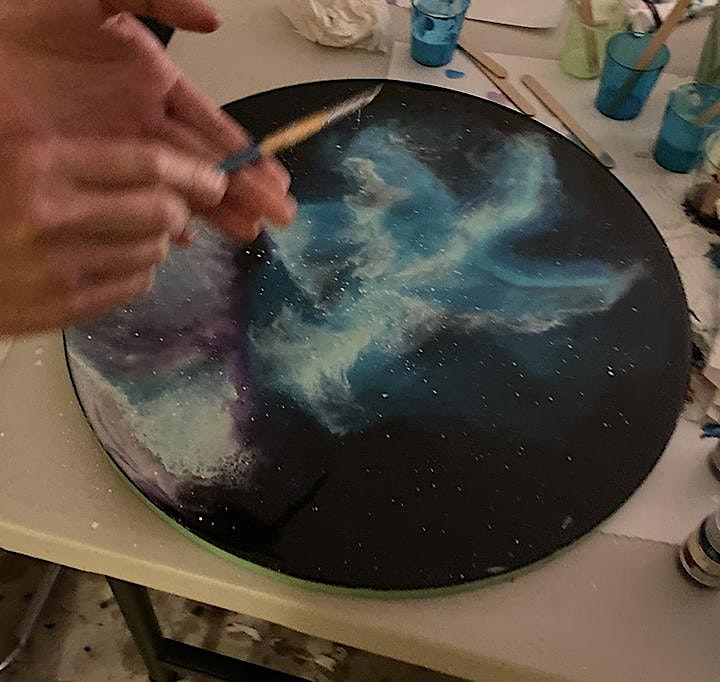 Organizer of Art Resin Class - Universe Theme