Event Information
Location
Hack/Reduce
275 Third St
Cambridge, MA 02142
Description
AvidGeo Conference 2014
December 8th, 2014
Hack/Reduce
275 Third St
Cambridge, MA, 02142
The AvidGeo Conference, part of the LocationTech Tour, is a great chance to hear about geospatial technology and get hands on workshop time with current tools. This day conference is made up of a morning of 30 minute plenary talks and an afternoon of 90 minute workshop sessions that will expose attendees to a hands-on look at geo-spatial technology.
Local Sponsors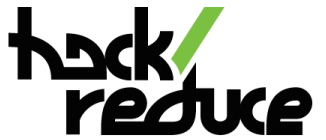 Schedule
08:00 am
Registration
08:30 am - 08:55 am
Welcome
Andrew Ross
Director of Ecosystem Development
Eclipse Foundation
Guido Stein
GIS Analyst
Applied Geographics, Inc.
Founder
AvidGeo
09:00 am - 09:25 am
The State of the Geospatial Industry
Trends are overrated. By the time we notice them, they are well underway (cloud computing) or still far off (widespread use of UASs in the U.S.). What are far more interesting are the new "data points" that might portend the next set of trends. In this participatory session the audience and the speaker will try to identify some of these indicators and their potential impact on the geospatial industry.
Adena Schutzberg
Executive Editor
Directions Magazine
Adena Schutzberg is Executive Editor of Directions Magazine. She is also the Principal of ABS Consulting Group, Inc., a GIS consulting firm providing services to clients including GIS software, data, and imagery companies.
09:30 am - 09:55 am
Using Application Templates to Jumpstart Mapping Sites
This presentation will tour the many ways to create a great mapping application quickly using free templates from Esri, without spending a lot of time coding or configuring your app.
Sam Berg
Solution Engineer
esri
Responsibilities with the Esri Solution Engineering team in Middleton, Massachusetts include providing Geographic Information Systems support and guidance to users and developers throughout the New England region.
10:00 am - 10:25 am
Running A Scalable OSGeo Stack
Setting up an OSGeo powered site is easy to do when following online tutorials and documentation. Take it to the next level with tips on how to deploy and maintain a scalable production OSGeo powered site. Tips and tricks about performance tuning, production settings, and scalable architecture.
David Zwarg
Directory of Engineering
coUrbanize
David is the Director of Engineering at coUrbanize, where they help us to build better cities together. He is also a contributor to OpenLayers, PostGIS, and GDAL, and the author of the Improved Selenium Python Formatters, python-sld, and django-sld.
10:30 am - 10:55 am
The NoSQL Geo Landscape
Although NoSQL databases are relatively new, they've quickly adopted geo, from basic bounding box queries to full geospatial indexing, query and projection on a par with PostGIS. This presentation introduces NoSQL to the Geo developer, describing the pros and cons of NoSQL vs. relational, and what Geo functionality exists in the leading products.
Raj Singh
Cloudant Platform Advocate
Cloudant, an IBM Company
Raj pioneered Web mapping-as-a-service in the late 1990s with a startup he co-founded. After that he finished his PhD at MIT, which explored the potential of web services to power urban information systems. Prior to joining Cloudant in 2014, Raj work on geospatial data interoperability challenges for the Open Geospatial Consortium, an international standards body.
11:00 am - 11:25 am
Geospatial on Mobile
GIS developers had really just gotten the hang of the web when mobile came along. Geospatial apps are very popular on mobile devices, but it's a whole new set of development tools. The users are definitely there, but the costs are high and the terrain unfamiliar. And those users are demanding. Very demanding.

Mobile development is rather commercial, but there is a great open source ecosystem. Our toolkit, WhirlyGlobe-Maply is focused on high performance geospatial data display, primarily maps and globes. It's used in a wide variety of projects, some quite complex, others very simple.

We'll talk about what the toolkit does, who uses it, and how you might get started with WhirlyGlobe-Maply. Mobile development isn't as hard as it looks and, with new tools on Android and iOS, it's only getting easier.
Steve Gifford
President
mousebird consulting inc
Steve makes the WhirlyGlobe-Maply open source geospatial display toolkit for iOS and Android.
11:30 pm - 12:30 pm
Lunch
12:30 pm - 01:55 pm
Intro to QGIS
This workshop will introduce QGIS (formerly known as Quantum GIS). QGIS is free, open-source, and highly capable GIS software. Designed for beginners, we are going to go through some of the basics of using the software, adding data, projecting files, symbolization, map design, and geoprocessing.
Prior to attending, please install QGIS in advance to follow along on your own laptop.
Mike Foster
GIS Instructor/Data Visualization Specialist
DUSPMIT
Mike is a GIS Instructor and Data Visualization Specialist in the Department of Urban Studies and Planning at MIT. His focus is on the intersection of Spatial Technology, Education, and Planning, and loves open source tools. He is a cofounder of FH Geographics, and an organizer of MaptimeBoston.
02:00 pm - 03:25 pm
Making maps for the web: Introduction to CartoDB
CartoDB an open source mapping platform that gives users the ability to design and publish maps online. CartoDB stands apart from other platforms in its ability to deliver maps built from dynamic data, apply beautiful style and design, and display filtered data on the fly. The simple to use Editor runs in your browser and enables you to make maps in minutes. The fully powered platform allows you to extend the Editor with a powerful SQL API and Javascript library to integrate maps and data into your own applications. The platform drives maps on leading news sites every day of the week. Here we will show how to use CartoDB, including briefly showing you the SQL and CartoCSS capabilities, and publish maps for the web.
Prior to attending, please sign up for a CartoDB account and install a modern browser, preferably Chrome, to follow along on your laptop.
Andrew Hill
Senior Scientist
CartoDB
Andrew Hill is the senior scientist at CartoDB where he explores the future of online mapping to help guide innovation and education. He is a biologist by training but has been working in maps, GIS, and data visualization for many years. In his current position, he can be found trying to create interesting maps or giving workshops and presentations, often in New York City.
03:30 pm - 4:55 pm
Introduction to PostGIS
What is PostGIS? How to install it. Fundamentals of the 2 core vector types geometry and geography with main focus on 2D types. How to load data in geography and geometry. How you can use PostGIS for spatial analysis to help answer questions about where and how far using spatial SQL. Visualizing answers to spatial questions with Open Source desktop spatial tools.
Prior to attending, please install PostGIS to follow along on your laptop
Leo Hsu and Regina Obe
Co-Founders, Paragon Corporation
Paragon Corporation
Leo Hsu and Regina Obe are co-authors of the book PostGIS In Action.
Date and time
Location
Hack/Reduce
275 Third St
Cambridge, MA 02142