Join us for BBPA's LevelUp a13 week Master Finance Class 4 week Art of Negotiation session.
About this event
Outline and Framework for the 4 week Art of Negotiation session.
Sessions: Tuesday May 11, 2021 @ 2PM
Duration: Four (4) - (90 minute sessions Tied sessions - All session build on the previous week Style: Lecture and interactive discussion with breakout rooms. Process: Gradually work through pre-assigned case study that illustrate key message
Outcome: Coarse will contain both Tactical and Practical components and matriculate the attendees through the proces Requirements:Bring individuals back after time
Week 1: Initiation - The Art of Negotiation
Week 2: Dialogue - Exchange of Information
Week 3: Bargaining - Execution of Process
Week 4: Decision - Effective Outcomeour zoom access details!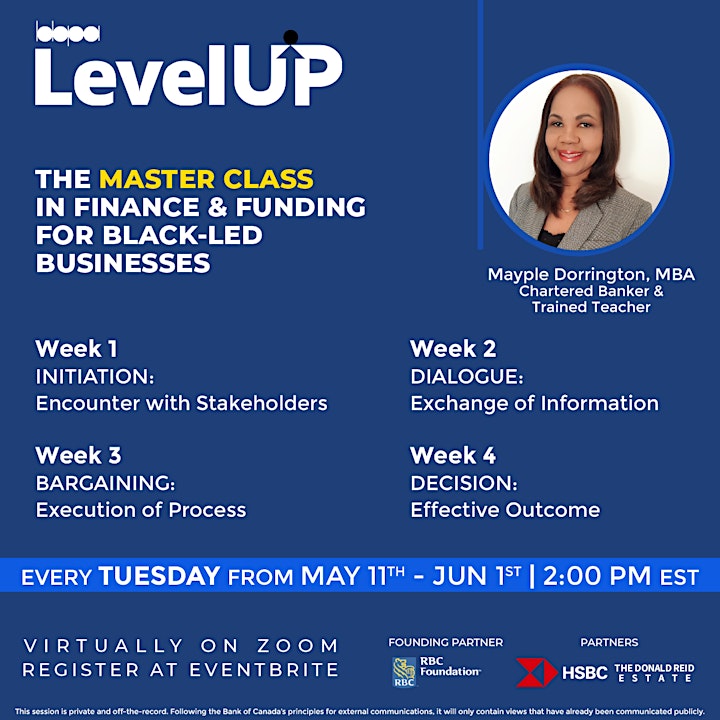 Organizer of BBPA LevelUP