Description
Being an effective and inspirational Leader is one of the most satisfying aspects of owning and running a veterinary practice. Strong Leadership skills are essential in developing a strong growing veterinary business based upon the efforts of a cohesive and harmonious team of veterinarians and support staff. There is no easier way to reduce ongoing business challenges than developing the skills to be a leader that can bring your company to the next level.
In this one day Workshop you will learn the difference between leading and managing. You will learn what makes a good leader and how you can transform yourself into the type of leader that your employees will readily and hap­pily follow. It will be taught by one of the top Canadian business school professors in Leadership training who will train you to use the techniques and skills used by leaders of small and large businesses across Canada.
About the Instructor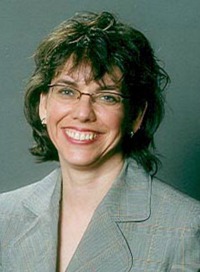 R. Lyn Purdy Associate Professor, Organizational Behaviour - Ivey Business School
Lyn Purdy is an associate professor of Organizational Behaviour at Ivey Business School. Prior to joining Ivey, she was an associate professor at the Centre for Administrative and Information Studies at Western University. She earned at BASc in Chemical Engineering, and an MASc and PhD in Management Sciences from the University of Waterloo.