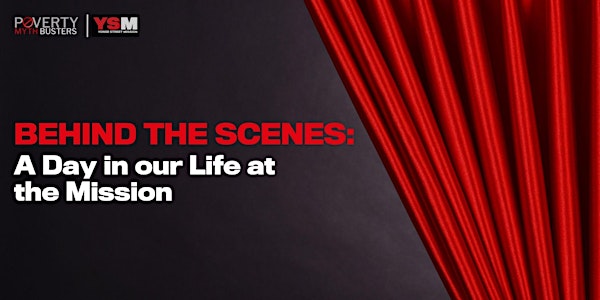 Behind the Scenes: A Day in our Life at the Mission
People often have preconceived notions of what poverty looks like in our city. At YSM we see the realities each and every day.
About this event
We invite you to RSVP & register for our online year-end celebration event!
Join us as we pull back the curtain and look behind the scenes at what a day in our life at the Mission is like. Explore inside the walls of YSM where we see the daily struggle experienced by those we serve, and the lives transformed because of your generosity.
Can't make it? Register anyway and we'll follow up with a link to the recording.