Cet événement est terminé.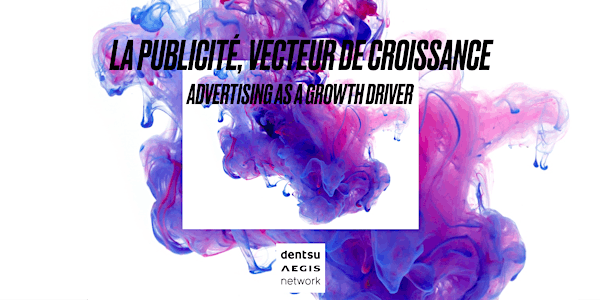 La publicité, vecteur de croissance - Advertising as a growth driver
Mailler le côté créatif et analytique de votre campagne, est ce qui fera la différence.
À propos de cet événement
Série (In)fusion : lève-tôt, à vos stylos
L'heure est à l'apprentissage dans cette série de webinaires matinaux qui accueilleront différents experts sur des sujets cruciaux pour les entrepreneurs.
Le marketing est l'un des aspects les plus passionnants d'une entreprise. Créer des campagnes créatives et voir les chiffres augmenter est excitant, mais mailler le côté créatif et analytique de votre campagne, est ce qui fera la différence entre dépenser de l'argent pour en gagner... et jeter l'argent par les fenêtres.
Ce webinaire répondra notamment aux questions suivantes :
Comment identifier les meilleures stratégies de croissance organique et payante?
Comment générer des hypothèses de marketing, les tester et rapidement itérer l'approche retenue?
Comment intégrer des tests de campagne marketing afin de raffiner la stratégie et les tactiques choisies?
Présenté par Dentsu Aegis Network
⇲ Webinaire gratuit, inscrivez-vous
The In(fusion) series: for early risers and go-getters
This series of morning webinars will feature experts on all kinds of technical subjects. It's all about learning.
Marketing is one of the most exciting aspect of a company. Building creative campaigns and seeing numbers grow is exhilarating, but if you're not tracking every aspect of your campaign it could be the difference between spending money to make money and throwing money out of the window.
This webinar will answer the following questions:
How to identify the best organic and profitable growth strategies?
How to generate marketing hypotheses, test them and quickly iterate to generate better results?
How to integrate marketing test campaigns in order to refine the chosen strategy and susequent tactics?
Presented by Dentsu Aegis Network
⇲ Free webinar, sign up