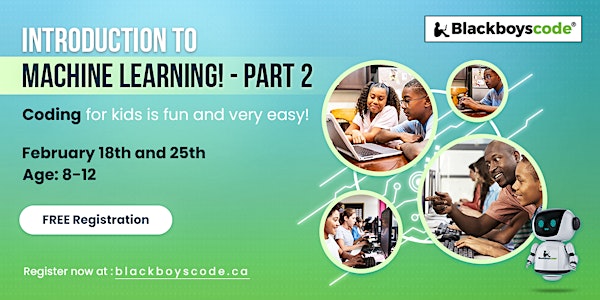 Black Boys Code London -Introduction To Machine Learning- PART 2
Black Boys Code is launching a new workshop on Machine Learning & Artificial Intelligence for Boys 8 - 12
Date and time
Sat, Feb 18, 2023 11:00 AM - Sat, Feb 25, 2023 1:00 PM EST
About this event
Come join us on Saturday February 18, 2023 and Saturday February 25, 2023 for our Introduction to Machine Learning Part 2 workshop for Boys 8 to 12.
Prerequisite: You MUST have taken Introduction to Machine Learning (Part 1) to participate in this class. If you have not taken Part 1 of this class we will be running it the same day in another chapter.
Please visit the following link: https://www.eventbrite.ca/e/boys-code-toronto-introduction-to-machine-learning-part-1-tickets-277130714427
For those who have already taken part 1 of Introduction To Machine Learning, you've come to the right place!
---------------------------------------------------------------------
Now that your child learnt the basic concepts let's dive deeper into machine learning and how computers use data and model cards to make decisions that impact their lives. It's time to go Beyond Basics – Impacting the Future with Machine Learning!
In this two-weekend workshop, your child will explore how:
• To read and analyze a model card, then use it to evaluate a model especially identifying data and system biases
• To employ data visualization and feature iteration to create their own model cards
• Utilize their model cards in apps development
• Use their new skills to build a recommendation application.
Companies like Amazon and Netflix use these machine learning concepts in their software to recommend your next purchase or new show to watch. So please support your child in moulding their future rather than having technology mold them using machine learning and artificial intelligence that impacts their world. Computer Science is more than coding!
You're not going to want to miss this exciting workshop!
Register now, Space Is Limited!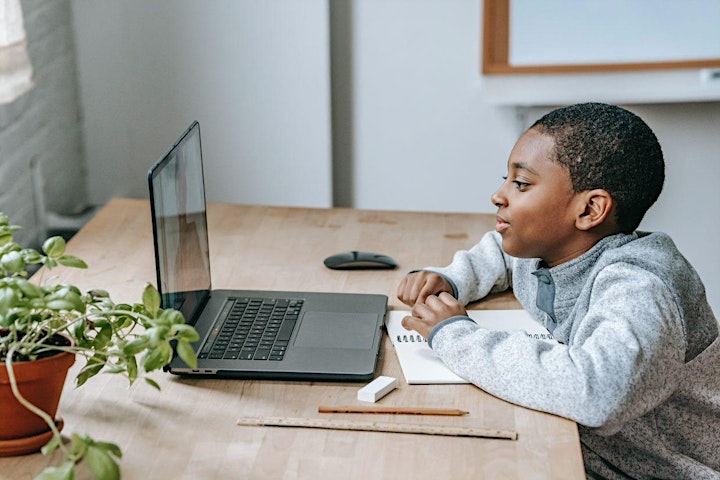 About the organizer
Black Boys Code is an organization that introduces Black boys through their critical development years (ages 8 to 17) to computer science through exposure workshops, Hackathons, after school and summer programs. 
Our programs are aimed at boys of a young age to build capacity and skills in the STEM (Science, Technologies, Engineering and Math) fields with a focus on computer science.