Blockchain 2017, Challenges and Opportunities

Thursday, 23 March 2017 from 5:30 PM to 9:00 PM (EDT)
Event Details
Blockchain 2017, Challenges and Opportunities
Join us for a conversation with Geoffrey King, from CISCO Canada and a panel of industry experts as we discuss new opportunities and challenges when using Blockchain technology.
This technology is a peer-to-peer platform that enables greater personal data ownership when exchanging data and completing transactions. It is utilized as the core component of the digital currency bitcoin, serving as a public ledger for all transactions.
There are predictions that Blockchain will move past the innovators phase in 2017 and reach the 13.5% of early adopters within financial services. The tipping point is predicted by 2018, when the early majority of financial services begin to see the benefits of the early adopters and new models emerge.
Date:
Thursday, March 23, 2017
Time:
5:30pm - 9pm
Location:
KPMG - Bay Adelaide Centre
333 Bay Street, Suite 4600
Toronto, Ontario
Agenda
5:30 PM - 6:00 PM

 - Registration
6:00 PM - 6:15 PM - Welcome and Panel Introduction
6:15 PM - 7:00 PM - Geoffrey King Presents
7:00 PM - 8:00 PM - Panel Discussion


8:00 PM - 9:00 PM - Networking
Drinks and appetizers included. Please reserve your seat before March 21st.
Speakers:
Geoffrey King- Keynote Speaker
National Director, Financial Services/Industry Digitization at CISCO Canada

Geoffrey King leads Cisco's Industry Digitization portfolio for the Financial Services sector in Canada. He works with Executive Clients to structure joint innovation partnerships that leverage Cisco's expertise to improve operating economics, produce differentiated client and employee value, and facilitate business digitization. Geoff draws on a broad base of international business transformation leadership experience that includes Mergers and Acquisitions, Human Capital strategy, and Technology-enabled Innovation in large private and private-public sector organizations in Canada, the US, and emerging markets. Over his career, he has led these high stakes portfolios in the Oil & Gas, Information Technology Services, Business Strategy Consulting, Telecommunications, and Financial Services sectors.
Panelists:
Juan Aja Aguinaco
Chief Operations Officer of Decentral

Juan Aja Aguinaco is the COO and Director of Business Development of Decentral, a leading hub for Blockchain development & innovation, and the developers of Jaxx, a multi-platform, multi-cryptocurrency Blockchain interface. He has over six years of professional experience in the fields of corporate and securities law, business innovation, and transformation. Juan obtained his law degree in 2009 from the Universidad Iberoamericana, Mexico City, and, in 2016, obtained his International Masters of Business Administration from the Schulich School of Business.
Iliana Oris Valiente (CPA, CA, CBP – Certified Bitcoin Professional)
Founder, Strategy and Execution Lead of Rubix by Deloitte

Iliana Oris Valiente is widely credited for being a trailblazer in the Blockchain space, having been among the first to recognize the tremendous impact of this technology on the enterprise world. Her focus has been on exponential technology, entrepreneurship and bridging the gap between the corporate world and the start-up communities. To that end, Iliana was the catalyst getting Deloitte actively involved with all things blockchain, and is the co-founder and strategy leader of the Rubix by Deloitte Blockchain practice. Iliana has strong views on how the network effects of this technology will impact multiple industry verticals and how it will radically change many status quo business models.



Matthew Spoke (CPA)
Co-Founder and CEO of Nuco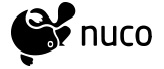 Matthew Spoke started his career at Deloitte, and subsequently founded the Deloitte blockchain team known as Rubix. Having spent the past three years working exclusively in the blockchain space, he's an established industry-leading expert, committed to seeing blockchain technology achieve its full potential within enterprise markets. Matt has worked closely with some of the world's leaders, receiving global recognition in the form of conference keynotes, article references, and sought after thought leadership. Matt is a CPA and also a Founding Steward of the Muskoka Group, a Fintech Advisor to the Ontario Securities Commission, and a Founding Board member of the Enterprise Ethereum Alliance.
Josh McConnell
Technology Editor/ Reporter, Financial Post

Josh McConnell is the Technology Editor and Reporter for the Financial Post. Josh has more than 15 years of experience covering technology, business, music, gaming and culture, covering major events in major cities in Canada and the United States. Before coming to the National Post, Josh covered business and technology for other outlets such as The Globe and Mail, CBC News and Marketing Magazine.
Sponsors:
                 
EVENT SPONSOR: 

HISPANOTECH
VENUE SPONSOR: 

KPMG

 
FOOD AND BEVERAGE SPONSOR: 

DRAKE INTERNATIONAL



When & Where

KPMG - Bay Adelaide Centre
333 Bay Street, Suite 4600
Toronto, Ontario M5H 2R2
Canada

Thursday, 23 March 2017 from 5:30 PM to 9:00 PM (EDT)
Add to my calendar
Organizer
The voice for Hispanics in Canada's technology sector
Hispanotech.ca is a not-for profit Canadian corporation with the mission to successfully promote and help advance the career of Hispanic professionals, based on market demands and latest trends in the Canadian technology sector.