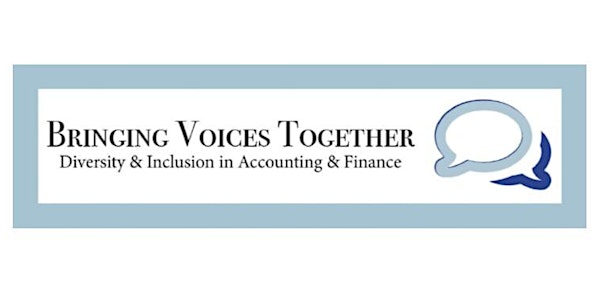 Bringing Voices Together: Diversity & Inclusion in Accounting & Finance
Event Information
Location
EC1040 ; Roderick Mah Centre for Continuous Learning; MRU Main Campus; 4825 Mount Royal Gate, SW
Calgary
Canada
Description
Purpose: The first of an annual community-building luncheon to bring experienced professionals together with MRU accounting and finance students to talk about opportunities for greater diversity and inclusion in the CPA profession.
Objective: Bring together members of the community - whose voices are often overlooked, hushed or discounted - to foster alliances, build networks and lend strength to one another's development.
Focus: Share gender-related stories and diversity experiences in the CPA profession and generate ideas and opportunities to address the challenge of gender equity and inclusion.
Date and time
Location
EC1040 ; Roderick Mah Centre for Continuous Learning; MRU Main Campus; 4825 Mount Royal Gate, SW
Calgary
Canada