Description
Building a balanced personal brand on social
If you want to build your personal brand on a front-facing social platform like Twitter or Instagram, balance is key. You want to connect with your audience in a way that is both professional and personable... but how do you get there? That's what Meghan Collie will dive into. As a national online reporter with Global News, she toes a fine line between serious and silly -- and it works for her audience. She has grown her Twitter followers by more than 200 in the last two months.
---
About Meghan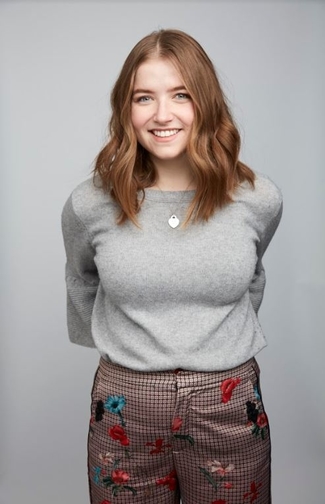 Meghan Collie is a dedicated reporter and editor with a focus on health and
fitness, women's issues, and pop culture. She began her career as an intern at
Flare Magazine, later becoming an editor at FLARE.com before joining the
Frequency Podcast Network (home of Canada's first daily news podcast). Now,
she's a national online reporter with the Smart Living team at Global News,
working every day to go behind the headlines and answer any questions you have
about the daily news.
---
What is Spotlight?
We know that staying up to date on today's big ideas and tomorrow's big trends is a job in and of itself.
As the world's first working, learning and growing store – we are excited to introducing Spotlight: a new community gathering and learning space. Spotlight will engage communities with knowledgeable experts to both inspire, inform, motivate and educate.
Spotlight is a space accessible to persons that use mobility devices. We encourage people from all backgrounds to participate in our public programming