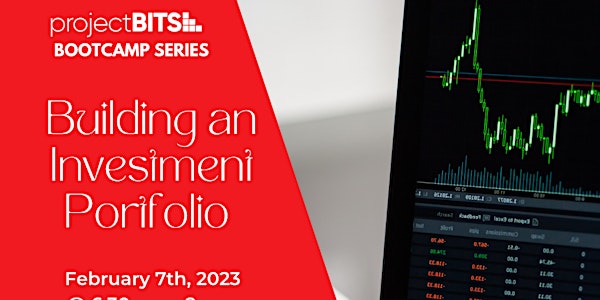 Building an Investment Portfolio
Everyone who attends 7/10 workshops will earn a LinkedIn badge and a chance to win $1000 !
By Enactus TMU: Project BITS
When and where
Date and time
Tue, Feb 7, 2023 3:30 PM - 5:00 PM PST
About this event
Investing without a plan can lead to serious risk of loss, something a wise investor likes to avoid. Join us to learn about tax efficient investing, strategies to manage your overall investment risk, and methods to evaluate and understand stock purchasing decisions. Building a solid investment portfolio can help keep your money safe, so you can watch it grow for years to come.
The goal of "Building an Investment Portfolio" is to cover the basics of diversification and managing investment risk. You will learn about methods to decrease or even eliminate the tax burden offered by your investments; different strategies to manage investment risk and build a more stable asset portfolio; and methodologies to review and evaluate stocks, which can be a driving force behind a balanced portfolio. "The best offence is a good defense"—by building a balanced portfolio, you can reduce your risk of loss, putting your money to work for you.