Dont miss the Canadian Immigrant Fair the ultimate career fair & speaker series for skill immigrants, international students & all Canadians
About this event
New to Calgary? Looking for a job, career advice, education information, settlement services and much more? Don't miss the Canadian Immigrant Fair returning on Sept 8, 2021, 10 a.m. to 3 p.m., at the TELUS Convention Centre (120-9th Avenue SE, Calgary).  Free admission!
 So,what's the fair all about?
The Canadian Immigrant Fair is a free, one-stop event connecting newcomers with information and inspiration on the three pillars of immigrant success: CAREERS. EDUCATION. SETTLEMENT.
The fair offers a dynamic environment for immigrants who need help as they look for jobs, go back to school and settle into their new home.
Our mission is to connect these newcomers with the employers, recruiters, immigrant service providers, educational institutes, government services that can help them on their journey to success in Canada
What you'll find at the fair:
• Hiring employers and recruiters looking for workers
• Inspirational immigrant speakers
• Career tips and coaching
• Resumé Clinic with free one-on-one advice
• Practical career and settlement workshops
• English language help
• Immigration and settlement help
• Banking and small business resources
• Meaningful connections
• Answers to your questions
• Inspiration to succeed in Canada
• And much more …
 For more, check out: www.canadianimmigrant.ca/careerfair
FAQs
How can I contact the organizer with any questions?
Simply email us at ljackman@metroland.com 
What can I bring into the event?
Don't forget to bring your resume!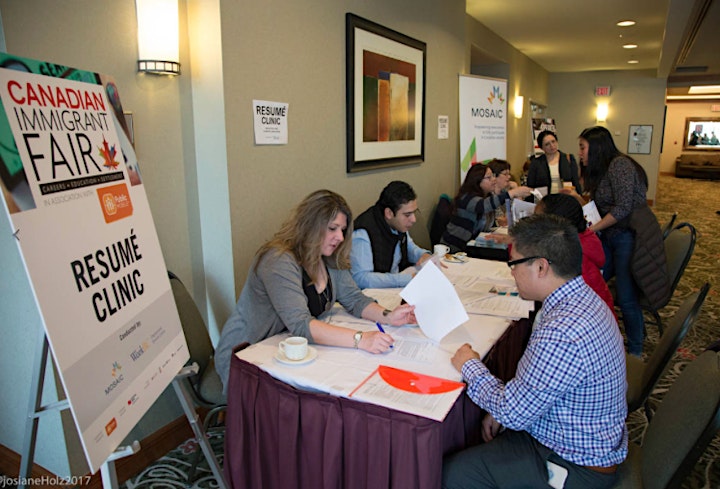 Organizer of Calgary Canadian Immigrant Fair
The mission of Canadian Immigrant is to be the world's number one online and print resource for Canadian immigrants by helping them to settle in Canada successfully as they move through their immigrant journey. 
Our publication strives to appeal to all immigrants regardless of their ethnicity, sharing knowledge and providing inspiration in a positive manner. Our content is comprised of success stories of immigrants who have faced adversity and triumphed. Our hope is these stories will inspire you in your own journey. We also have columns from experts in fields such as immigration law, banking, careers and real estate. Our mission is to inform and inspire every immigrant, whether they are planning to immigrate, are brand new to the country and are going through the early years of settlement or have been here for several years and are now looking for the next steps in their evolution.