Canadian & Global Entertainment and Media Outlook 2014-18 Webinar

Wednesday, 17 September 2014 from 1:00 PM to 2:00 PM (EDT)
Event Details
Understanding where consumers and advertisers are spending their money in the entertainment and media industry can help inform many important business decisions. But being able to find comparable data, for multiple entertainment and media segments and countries and from a single source, can be a challenge.
Now in its 15th year, PwC's annual Global entertainment and media outlook provides a single comparable source of five-year forecast and five-year historic consumer and advertiser spending data and commentary, for 13 entertainment and media segments, across 54 countries.
Topics covered will include:
Canadian specific data

Overview of global data

Explore opportunities for brands to reach consumers

Explore best practices in marketing effectiveness

Moving from digital as tech to applying a digital mindset to build the right behaviours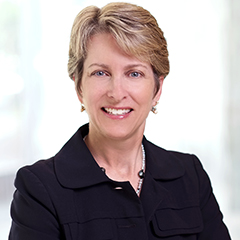 Presenter: Lisa Coulman, Partner, PwC 
Lisa is a partner in the Assurance group of PwC working in the Toronto office.
With more than 20 years of diverse work experience, Lisa has extensive knowledge of the issues that companies deal with throughout their life cycle from a small start-up company to a large public enterprise. She has extensive experience with business issues related to earning revenue, creating value from content rights and intangible assets, policies and procedures associated with meeting regulatory requirements, preparing for a customer-centric era and obtaining financing to support your business needs.
Lisa has worked with many companies including broadcasters, film exhibitors, advertisers, producers, magazine and book publishers, funders of media companies, software and hardware producers and retailers.
Lisa is a co-editor and presenter of PwC Global Entertainment and Media Outlook publication and co-author to the 2013 Rising to the challenge – Canadian perspectives on the Global E&M outlook: 2013-2107 and the 2012 Finding the way Forward – Canadian perspectives on what makes a successful media Company.
Lisa is a current member of the Board of Canadian Cancer Society – Ontario Division and was the former chair of the Audit Committee. In 2011 she received the Citation of Merit Award which is a National award to recognize a volunteer that contributed significantly to the organization and has exhibited exemplary leadership.
Please note that tickets are not refundable, but are transferable.
Organizer
ICA is the not-for-profit association for Canadian advertising, marketing, media and public relations agencies. Our mission is to Amplify, Protect and Transform the agency sector through advocacy, awards, community, consultancy, insight, networking, research and training.  Our membership and board of directors represent some of the most recognized and influential businesses in our industry, both in Canada and internationally.