Canadian Governance in the Digital Era: Systems Mapping & Futures Workshop

Friday, 14 November 2014 from 9:00 AM to 5:00 PM (EST)
Event Details

As government practices and stakeholder expectations evolve in the digital era, what kinds of change and transformation can we anticipate, over the next fifteen years? In view of Canada's multiple levels of government and regional diversity, how should our practices adapt?
These questions pose a critical challenge for our government institutions and society in the coming decades. In a time when information observes no boundaries and power is increasingly dispersed, authority and accountability urgently need to be reconceived by organizations and governments at all levels in Canada, and beyond.
This timely and interactive event, led by OCAD University's Strategic Innovation Lab (sLab), will bring together a diverse array of practitioners, experts and change-makers from inside and outside government to break new ground. Our purpose is twofold: to draw together diverse perspectives for more informed and effective understanding and action in this space; and to develop a working system map using real-time, dialogic and graphic facilitation processes.
Participants in this Open Space event have the opportunity to voice and explore their concerns while helping to shape the research agenda of a significant SSHRC partnership grant, and also to inform a larger conference of decision-makers, experts, and advocates in Ottawa, January 2015.
Come join 50–60 other experts to discuss the futures of governance in Canada. The gathering will revolve around a vibrant conversation to unearth and share cutting edge research and thinking from across the system, about the scope of the challenge of digital governance.
Places are limited. Register now: http://digitalgov.eventbrite.ca 
We're keen to exchange ideas and expand our partners network.
To learn more or join this initiative, please contact:
Evert Lindquist, Principal Investigator  evert@uvic.ca
When & Where

Bram and Bluma Appel Salon, Toronto Reference Library
Asquith Avenue
Toronto, ON M4W 2G8
Canada

Friday, 14 November 2014 from 9:00 AM to 5:00 PM (EST)
Add to my calendar
Organizer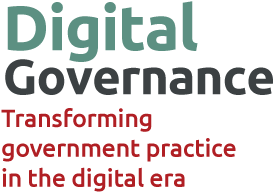 This event is made possible by a SSHRC partnership development grant, "Digital Governance: Transforming Government for the Digital Era." The core partnership comprises colleagues from the Institute on Governance (IoG), OCAD University's Strategic Innovation Lab (sLab), Dalhousie University's School of Information Management, MIGHTY Purpose Solutions Inc., and the University of Victoria's School of Public Administration.