This online HLLQP boot camp will be organized online from Oct 22-24, 2021. The instructor will cover all four modules in English.
About this event
Class timing is BC zone timing, English speaking classes will be from (9:00 AM - 4:30 PM)
The camera of registered people must be on. If the instructor is not able to see the attendees he wouldn't allow them to join. Please turn on your video and sit professionally while attending the classes. Otherwise, the instructor will remove you immediately and you will not be able to rejoin with the same device
Please register your people for this online HLLQP boot camp.
Thanks!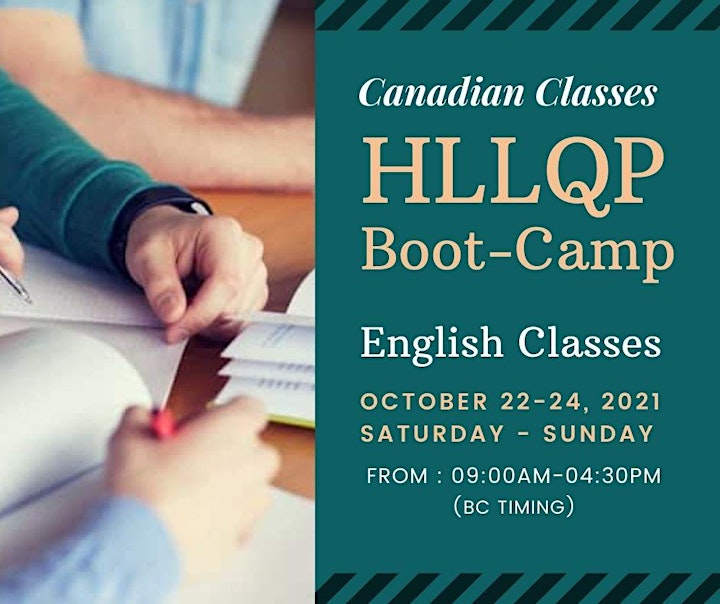 Organizer of CANADIAN HLLQP CRASH COURSE CLASSES IN ENGLISH (October 22-24, 2021)