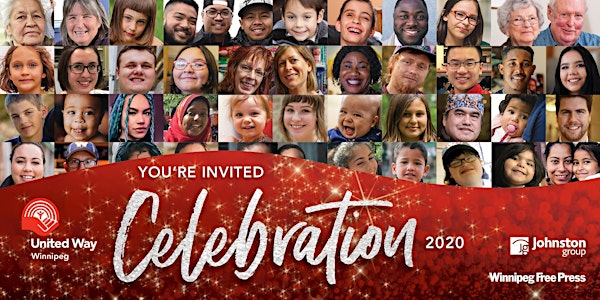 Celebration 2020
Come celebrate the spirit of our city!
About this event
2020 has been an extremely challenging year for our community. But if there's one thing we know about Winnipeggers: we don't back down from a challenge. We meet it head on. And we rally!
Please join us Thursday, January 28, 2021, for a VIRTUAL celebration of all we're accomplishing together for United Way Winnipeg's 2020 Campaign.
Together, we'll celebrate the many achievements of workplace campaigns, and we'll also hear inspiring stories from Winnipeggers who will share first-hand how our donors' generosity changes lives! And we'll reveal just how much we're raising together for our community!