Description
There is a feeling, when you listen to radio, that it's one person, and they're talking to you, and you really feel their presence as one person ~ Ira Glass


We are pleased to invite you to our next networking luncheon on Wed. June 21, 2017
Rôtisserie St-Hubert
290 Boulevard d'Anjou,
Châteauguay, QC J6J 1A1
(450) 699-2300
Reservation/Response required through Eventbrite
11:30-11:45am Arrival/networking
11:45-12:10pm Seating/lunch & infomercials
12:10-12:35pm Guest speaker
12:35-12:45pm Question period
12:45-12:50pm Testimonials/referrals
12:50-1:00pm Networking/closing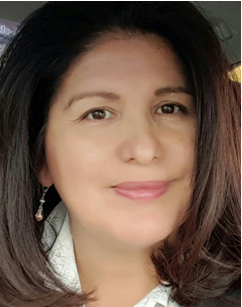 Our guest speaker is Laurie Deer - Sales & Marketing Specialist
K103.7 FM Radio Kahnawake
514-292-4989 www.k103radio.com lauriedeer@gmail.com

Inspired at a young age to give back to her community, Laurie's been volunteering since her teens and felt part of the foundation is truly a rewarding experience. At 35, with two young sons, she closed her company Tentsations to devote more time to her family. She's since landed a job as a sales representative at K103.7 FM radio, and shortly thereafter embarked on a new career developing her own private Sales and Marketing Consultant company. She brings a wealth of business knowledge and experience to the table and takes great pleasure in giving back to the community.
She'll speak about her work at K103, her consultancy business, and touch on the topic of "Creating our own narrative in business."


We look forward to meeting you, and learning about YOUR business.
Cheers!
Chateauguay Network Reseautage
Growing YOUR business together