Join us for a special night with Chef Alex Hamilton! We'll be featuring a set menu with drink specials. Tickets here will reserve your spot.
About this event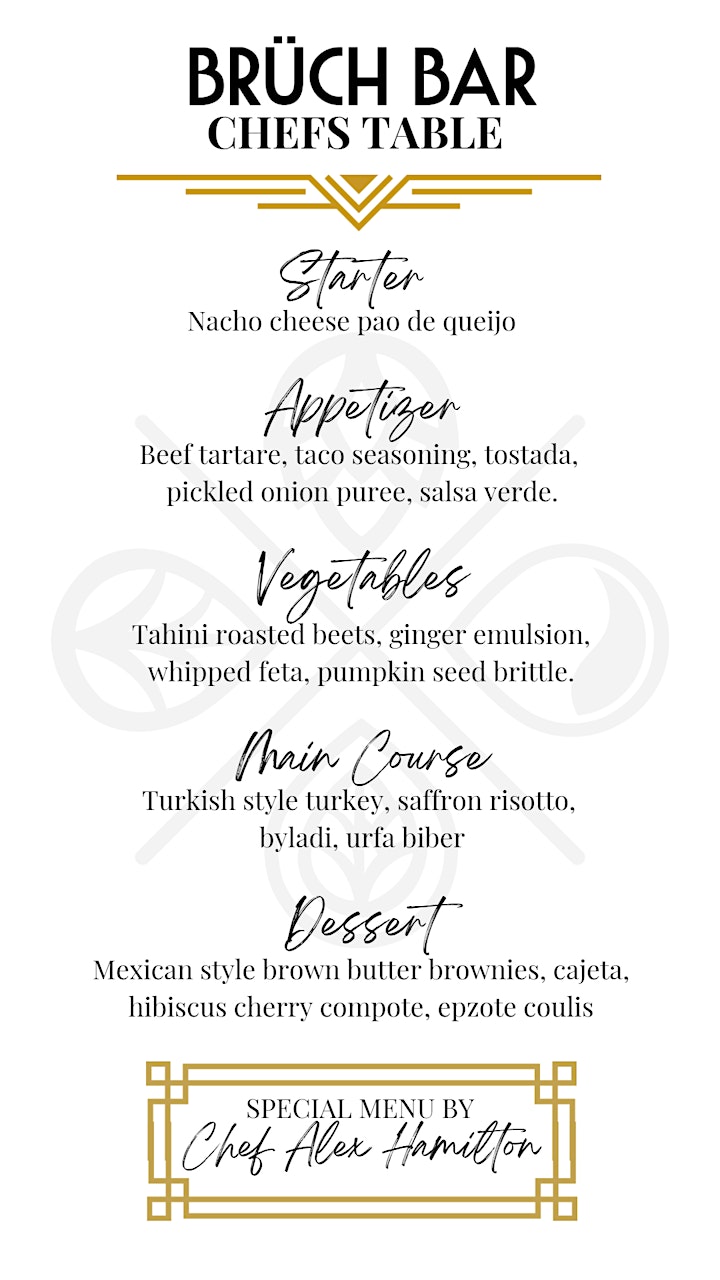 Tickets are $70 each which includes the set menu, a welcome drink, and a glass of wine served with the appetizer course. $10 reserve your spot and go towards your tab that evening. (excludes tax and gratuity)
Please do let us know of any food allergies or sensitivities.
Chef Alex curated this menu for us to come together and enjoy an elevated dinner at Brüch. We're excited to see you there!