Description
Our best-selling coding program at schools across the GTA! (AGES 8 - 14)
Kids learn how to code video games, animations and projects - including game structure, graphics, sound and design - using Scratch, a kid-friendly programming language that nurtures creativity, math and logic skills and problem-solving.
Already coded before? Kids can progress onto the advanced level game - so every child progresses at his/her own pace. Kid-friendly, non-violent video games.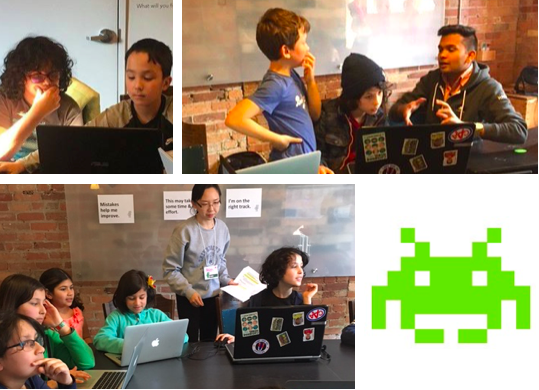 To see photos and videos of Codezilla's Game Makers workshops, please click on any of the links below:
Workshop Details
A great introduction or a re-fresher to the fundamentals of coding. Kids create interactive video games that build upon their math, logic and problem-solving skills. Kids can present their project to the class!
REQUIREMENTS: Kids are encouraged to bring their own laptop or a Codezilla chromebook will be provided
CURRICULUM: Each workshop includes Basic and Advanced games so kids can progress at their own pace. Our small class size ensures better child:adult ratio.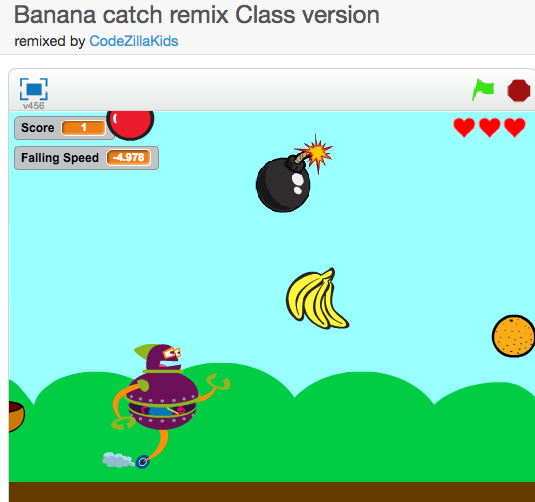 Why Should Kids Code?
CODING IS A SUPER SKILL: Instead of simply playing a video game, kids learn how to create a video game! This helps build their confidence, technical skills, and perseverance (grit) to succeed.
CODING HELPS WITH MATH: Coding uses math skills like logic, patterns, sequences and coordinates -- and it's more engaging than workbooks or tutoring programs.
CODING LEADS TO JOB OPPORTUNITIES: there will be +1M well-paying and unfilled computing jobs by 2020, yet less than 3% of degrees are in computer science.
Who Is This Workshop For?
Beginner/Intermediate Level - No prior coding experience required. Basic and Advanced project levels to ensure that all kids progress according to their abilities.
Projects specially designed to appeal to both boys and girls. Non-violent games and animations.
How can I contact the organizer with any questions?
Questions? Just email icodezilla@codezillakids.com
What's the refund policy?
All sales are final, thank you. =)