| | |
| --- | --- |
| Coffee & Conversations Business Group (4 part series) - Vancouver BC | |
Event Details
According to research conducted by Gallop, trusting conversations between a manager and their employees is the best way to engage employees.  Engaged employees are happier, more productive and innovated.  These factors boost the success a business can achieve.
So, my question for you, how do you, as a manager, leader or entrepreneur (particularly if you are at the top) stay motivated and engaged?
Who Should Attend?
If you are a manager, leader, entrepreneur or business professional, who is dedicated to being the best you can be through professional development and engaging with others, this group is right for you.
What's it About?
Coffee and Conversations offers a unique approach to network with other motivated, like-minded

business leaders, help identify and extract key learnings from leading business books, dissect and share insights with the group, and create an action item you can commit to for 30 days.  Our daily on-line check-ins take less than 2 minutes a day for 30 days but, most importantly, they keep your action item top of mind.
Unlike book clubs where you must commit to reading a different book each month, Coffee and Conversations provides you with a short synopsis of the book which take about 10 minutes to read prior to the meeting.  During the meeting, your Leader will facilitate discussion by asking probing or thought-provoking questions. This approach not only amplifies your learning, it also saves you time and improves your own engagement in your job.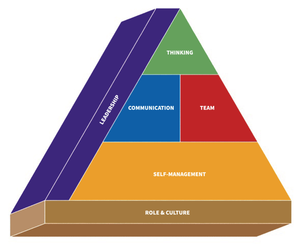 We will cover a varity of topics on leadership, communication, self-management, teamwork, thinking or culture & roles.  
Take Action Today
Join me in late March 2017 for our first 4-month Coffee & Conversation series.  This series will be in Metro Vancouver area starting on March 22nd and then on the 3rd Wednesday of each of the next three months (April 19, May 17, June 21) at 5:30 pm - 6:45pm.  
Space is limited to ensure each participant has an opportunity to share.
Your registration includes the 4 Coffee & Conversations meetings in the Vancouver series, pre-reading materials, refreshments at each meeting, and access to the online platform for daily check-ins.
Our Give Back
$5 from every registration is donated to charity as part of our MoreThanGreen program.
Do you still have questions?  Book a complimentary 30-minute call.
When & Where

Location To Be Confirmed
Participants will be notified of the location
Vancouver, BC
Canada

Organizer
Catherine Rocheleau, Founder and CEO of Ignite Leadership International, leads a thriving professional practice focused on organizational development and team dynamics.  Through coaching, consulting and training, Ignite Leadership helps lead executives and employees in conversations designed to hone their business and communication skills, boost engagement through effective teams, reduce costs, increase revenues & amplify learning.
Catherine holds a Masters in Business Administration in Management Leadership and Project Management. She is the recipient of a Quilly Award® as a Best Selling Author, and received the Western Canada Food Service Executive Award.  She's been featured in Business in Vancouver, Distinctive Women and Inspirational Women Magazines, the Continental Who's Who and the Kathy Ireland Show, and a Delegate with the International Women's Leadership Association. 
Ignite Leadership is a proud holder of the Pledge for a Sustainable Community through the Burnaby Board of Trade.  As part of our MoreThanGreen(TM) program, least 1% of all revenues are donated to charity.  
Ignite Leadership International is a registered trademark of Catherine Rocheleau & Associates Inc.