COMEDY FOR A CAUSE MAY 13

Wednesday, 13 May 2015 from 7:30 PM to 10:30 PM (EDT)
Event Details
Macdonald High School's Humanitarian Project Presents:
Soirée Bénéfice / Comedy For A Cause
Mercredi le 13 May, 2015 / Wednesday, May 13, 2015.
Porte ouverte à 19hrs30 et spectacle commence à 20hrs30
Doors open at 7:30 pm and show starts at 8:30 pm.
Tête d'affiche pour la soirée / Headliner for the evening is the incredibly funny Derek Seguin.
Also Joining us that evening is Quebec's own superstar Rachid Badouri and James Mullinger from London England currently on tour in Canada.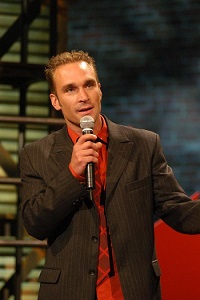 Né à Montréal, Derek Seguin est un humoriste qui prend les activités de son quotidien et les présentes d'une façon qu'on ne peut éviter de les trouver à la fois, drôles et aussi très familiers.
Ayant jusqu'à maintenant participé au festival Just for Laughs à Montréal, le Global Vancouver Comedy Festival, le Island Comedy festival à l'île du Prince Edward, le CBC Winnipeg Comedy festival (où il a fait des spectacles en anglais et en français à ces deux derniers), Le Grand Rire du Québec (et de Gatineau) et prochainement au CBC' Ha! Halifax Comedy Festival où il enregistra plusieurs spectacles pour la télévision.
Derek présente depuis plusieurs années, son spectacle à travers le pays dans les clubs, les évènements corporatifs et privés ainsi que dans les plus grandes salles et théâtres mais peut-être plus reconnaissable par ses nombreuses parutions en publicités télévisées ou ses numéros d'humour diffuse à la télévision en anglais et en français.
Comédien de formation, il « joue » beaucoup sur scène et est capable de rejoindre un auditoire assez divers. Drôle pour les Générations X autant que pour les Baby Boomers, Derek utilise son charme pour rejoindre et rapprocher tout le monde de lui et de ses expériences. Et ceci, autant en anglais qu'en français.
---
Montreal-based Derek Seguin is one of the most sought after stand up comedians on the international circuit. He has performed at the prestigious invitation-only Just For Laughs festival an impressive six times. Last year he filmed a gala set for HBO at the festival where he received a standing-ovation at the city's 3,500 seat Place des Arts. This led to an invitation to perform at this year's Nasty Show. GQ Magazine's Comedy Editor reported that: "Montreal-comic Derek Seguin stole one of the most star-studded gala shows last year from host Whitney Cummings. This year he appeared in The Nasty Show (in which the stand-ups perform their most shocking and filthy material) and proceeded to steal that too. A true star and Montreal's pride and joy."  We are extremely lucky to have him perform at the Firm.
__________________________________________________________________
Cadet d'une famille de trois enfants, Rachid Badouri est né à Montréal le 16 octobre 1976 et a grandit à Laval. Influencé tant par les origines berbères de ses parents que par les cultures québécoises, françaises et américaines, le jeune Rachid a commencé très tôt « à se faire son cinéma ». Enfant et adolescent turbulent et plein d'humour, il épate la galerie avec ses blagues, ses imitations et ses parodies de Michael Jackson. Un peu plus tard, alors qu'il étudie au Cégep Montmorency, il rejoint les rangs de l'équipe d'improvisation de l'endroit et fait ses premières armes sur scène.
Toutefois, même doté d'un incroyable sens du spectacle, Rachid n'écoute pas immédiatement ses rêves de monter sur une scène professionnelle. Parce qu'il ne connait personne dans le milieu. Parce que l'École de l'humour en était à ses premières heures. Parce que l'éducation, chez les Badouri, est la chose la plus importante qui soi et que l'humour, « ça ne fait pas sérieux »...
En 1997, afin d'être « raisonnable », Rachid devient agent de bord pour Air Transat pendant cinq ans. Il se permet cependant une escapade dans le monde de l'humour et présente un numéro au concours « Jeunes pour rire », en 1999. Il y remporte le troisième prix du concours Craven A. En 2002, revient sur Terre et abandonne le monde de l'aviation pour devenir gérant de la section audio-vidéo chez Futur Shop d'Anjou. Mais les feux de la rampe le brûlent encore; à preuve, il organise tous les samedis soirs des spectacles dans la cafétéria des employés. À la même période, il fonde une petite agence d'animation pour les mariages.
C'est en 2004 que Rachid écoute enfin la voix qui le pousse à entreprendre une carrière artistique. Conservant son emploi chez Futur Shop à raison de deux jours semaines, il concocte un DVD promotionnel et en copie une centaine. Il va en porter en main propre une soixantaine, parcourant Montréal de Musique Plus à Météo Média en passant bien sur, par le siège social de Juste pour rire. Il tentera même d'être reçu en audition pour le téléroman Virginie.
C'est finalement par un très heureux hasard que le DVD de Rachid se retrouve sur le bureau du comptable de Juste pour rire et qu'il tombe par terre au moment ou Constance Rozon y fait son entrée. Aimant la pochette du dit DVD, madame Rozon décide de le visionner pendant son heure de dîner.
Par la suite, tout s'est déroulé rapidement.
Juste pour rire propose à Rachid de se présenter en audition pour ses célèbres Galas. Peu de temps après, il monte sur les planches du St-Denis lors du Gala animé par Louis-José Houde. C'est l'ovation! Rachid remporte également le prix « Révélation de l'année » décerné par le Festival. Dès lors, les médias parlent de Rachid Badouri comme du prochain phénomène de l'humour au Québec.
Lors du Gala des Oliviers 2006, il remporte également le prix « Découverte de l'année ». Et l'engouement pour cet humoriste d'exception perdure; Que se soit lors du Gala Juste pour rire animé par Rousseau et Dubosc, ou lorsqu'il fait la première partie de Gad Elmaleh en 2006, il remporte un franc succès.
Le public en redemande. Rachid se lance dans l'univers de la radio avec Du jus et Dufort à CKOI et dans celui de la télé, à Sucré Salé. Puis, c'est le cinéma qui lui ouvre sa porte. Un rôle dans le fil Le Toubib, puis c'est à lui qu'on confie la voix de Mambo dans Au royaume désenchanté et celle de Cody Mavrick dans Les rois du surf. Loto-Québec gagne aussi le gros lot, en faisant jouer Rachid dans certaines de ses publicités.
Côté spectacles, en 2007, Rachid anime, dans le cadre du 25ième anniversaire de Juste pour Rire, le Show raisonnable. Il rode ensuite SON spectacle pendant trois semaines à Magog (à guichets fermés) et se lance pour la grande première de son one man show, « Arrête ton cinéma » au St-Denis. Il y remporte un franc succès.
La « badourimania » est née! Rachid a même séduit Adamo, lors de son passage à l'émission Tout le monde en parle. Ce dernier a affirmé que Badouri devait absolument venir en France. Rachid et son agent s'y sont d'ailleurs rendus en février dernier. Prochaine étape ? Certains parlent de carrière internationale. Fort à parier que les Américains aussi s'arracheraient ce petit Québécois qui a appris le français de TV5 et qui a depuis, maîtrisé les accents du monde entier.
_______________________________________________________________________________________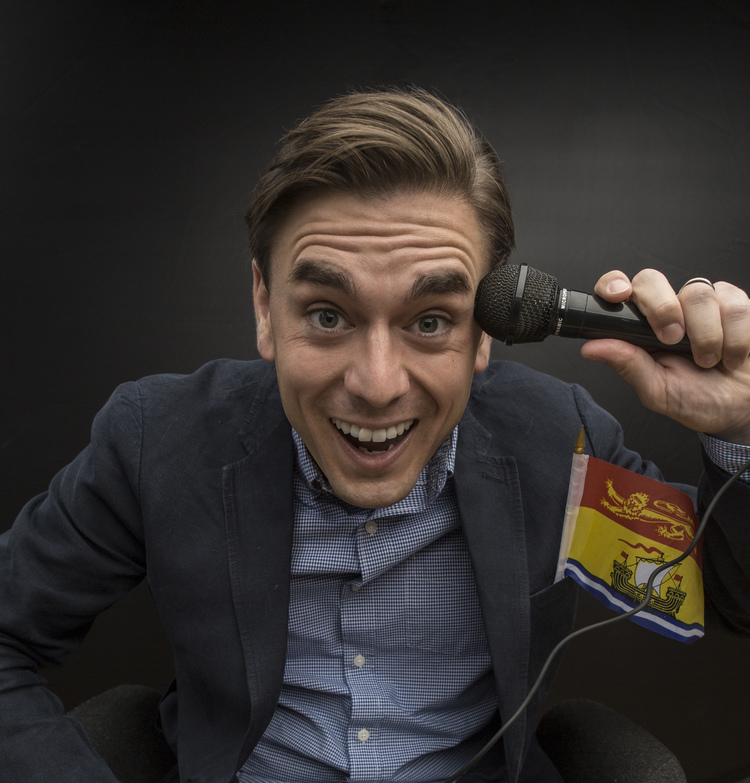 James Mullinger burst onto the UK comedy scene in 2005 when he reached the finals of Jimmy Carr's Comedy Idol, after just six months performing stand up. His performance in the final alongside Carr at The Comedy Store was filmed for Carr's bestselling live DVD. In the subsequent 18 months he reached the finals of two other national new act competitions, appeared on a UK TV panel show and set up his own comedy club working with comedians such as Stephen Merchant, Michael McIntyre, Stewart Lee, Darrin Rose, Russell Brand and Sugar Sammy. He has also appeared on stage with Russell Peters at London's 3,600 seater Hammersmith Apollo.
In 2012, Mullinger hosted the world's first funny film review show 'Movie Kingdom' on TV channel DMAX which saw him riffing with Judd Apatow, Simon Pegg, Robin Williams and his all time hero Jerry Seinfeld. He also conducted hilarious interviews with A-list Hollywood stars such as Daniel Craig, George Clooney, Tom Cruise, Robert Downey Jnr, Cameron Diaz and many more. The aim was always to make them laugh and he rarely failed. But when he did (most famously with a miserable Anne Hathaway), it was even funnier!
He is the Comedy Editor for British GQ magazine writing jokes and conceiving, writing, producing and directing high concept photo shoots and short films with the likes of Paul Rudd, Chris Rock, Garry Shandling, Owen Wilson, Jerry Seinfeld, Ricky Gervais and Julia Louis Dreyfus to name but a few.
In 2014 he moved to Atlantic Canada with his wife and children and started playing clubs and doing corporate shows all over North America. In his first twelve months he was nominated for a Just For Laughs Best Comedy Show Award, headlined Yuk Yuks clubs, performed at numerous comedy festivals, appeared on stage with Canadian comedy legends Russell Peters, Nikki Payne, Pete Zedlacher and Derek Seguin, landed his own TV series for Bell Aliant (a faux-documentary about his life touring Canada incorporating real stand up footage with scripted scenes), appeared on CBC Radio numerous times, recorded and released his first live concert album and was the subject of a glowing article in The Montreal Gazette. He still appears on UK TV regularly and works closely with many charities raising almost half a million dollars last year to help young people in need and women who have experienced violence.
When & Where

Le Firm Club Lounge
2362 Hymus Blvd
Dorval, H9P 1J9 H9B 2N1
Canada

Wednesday, 13 May 2015 from 7:30 PM to 10:30 PM (EDT)
Add to my calendar
Organizer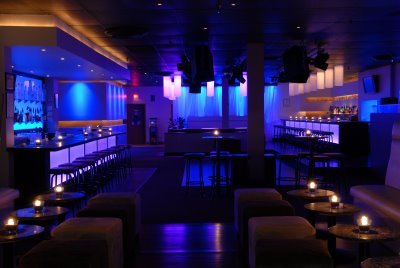 Ambiance divine, décor sublime, Club Suite55 offre d'excellents martinis et une sélection de vin au verre. La destination ultime après votre souper. Les différentes soirées thématiques, les Vendredis et Samedis font de lui l'endroit de choix du West Island. Contactez-nous lors de votre prochain événement corporatif. Notre expertise et notre service de qualité supérieur, destinés à joindre une clientèle distinguée, sauront vous charmez pour d'inoubliables soirées.
Résérvations & Service Bouteille appelez (514) 421-3476
ou visitez notre page Facebook

https://www.facebook.com/Suite55/
Les Vendredis 
Formule 2$ pour les Dames jusqu'à Minuit.
_____________________________
Sublime decor, state of the art lighting, fabulous music, videos on 7 screens, excellent martinis & wines by the glass make this the best after dinner, or late night destination on the West Island.  Consider us for your next corporate event or private occasion. Conceived to cater to a more discerning clientele, offering commendable service, a private lounge, bottle service lounge, 6 bars and centered dance floor, Club Suit55 should be your first choice for entertaining in the West Island.
Reservations & Bottle Service call (514) 421-3476
or visit our Facebook page

https://www.facebook.com/Suite55/
Friday's 
$2 formula for ladies until Midnight.
_____________________________