Conestoga's Smart Manufacturing Symposium: Industry 4.0 Solutions
SMART MANUFACTURING SYMPOSIUM PRESENTED BY CONESTOGA COLLEGE
About this event
Please join us for the inaugural Smart Manufacturing Symposium on March 4, 2020, hosted by Conestoga College's SMART (Smart Manufacturing and Advanced Recycling Technologies) Centre.
This half-day event will bring together manufacturers, researchers, community leaders and government representatives to discuss Industry 4.0 solutions such as Industrial Internet of Things (IoT), ICT enabled manufacturing, artificial intelligence and machine learning applications.
WHEN
Wednesday, March 4
8:30AM to 12:00PM.
WHERE
Tapestry Hall
74 Grand Avenue South
Cambridge, ON
REGISTER
Registration is required. Space is limited.
INCLUDES → Breakfast → Access to keynotes and panels → Networking → Parking
PARKING INSTRUCTIONS (see map below)
Lot 1 is at the corner of Fraser Street and Grand Avenue South.
Lot 2 is at the corner of Cedar Street and Grand Avenue South.
AGENDA
8:30 a.m. - Registration & Breakfast
9:00 a.m. - Opening Remarks: Dr. John Tibbits, President, Conestoga College Institute of Technology and Advanced Learning
9:15 a.m. - Keynote Speaker: Michael Gardiner, P. Eng. Manufacturing Industry Executive, Microsoft Canada Inc. (Bio below)
9:45 a.m. - 10:45 a.m. - Panel Discussion with Q&A: Digital Transformation within Firms and Across Supply Chains. *Moderated by Valerie Bradford, Chair, Waterloo Region Manufacturing Innovation Network
Panel members:
1) Ray Boorsma, General Manager, Information Systems, Toyota Motor Manufacturing Canada
2) Matt Weller, Co-founder, Berlin KraftWorks Inc.
3) Abhishek Gupta, VP of Engineering and Innovation, Glen Dimplex Americas
4) Derek Moorse, General Manager, Niagara Belco Elevator Inc.
10:45 a.m. - 11:00 a.m. - Networking Break
11:00 a.m. - 11:45 a.m. - Success Story Presentations
1) Internet of Things: Prof. So-Ra Chung, School of Engineering & Technology
2) Virtual Reality Training & Visualization Solutions: Prof. Russell Foubert, School of Applied Computer Science and Information Technology
3) Product Innovation: Stray Current Solution - Prof. Jim Galloway, Welding Engineering Technology
11:45 a.m. - 12:00 p.m. Closing Remarks
*Brown-bag lunch provided for attendees to take with them
12:00 p.m. - 12:30 p.m. - SMART Centre Tours (Optional)
*Conestoga's SMART Centre is a state-of-the-art facility focused on two core areas of applied research: Smart Manufacturing and Advanced Recycling Technologies. Students and faculty collaborate with industry partners to develop innovative solutions that enhance productivity and sustainability.
Smart manufacturing research includes product design, sensor development, industrial IoT and more. Advanced recycling research projects involve the use of automation and robotics to disassemble electronics, recover reusable materials and maximize the value of e-waste.
* Please note, Conestoga's SMART Centre is located across the street from the event venue at 96 Grand Avenue South.
NOTICE OF PHOTOGRAPHY: This session may be recorded. Images and audio may be broadcast, reproduced and/or made available in print publications, online or on mobile devices, and may form part of one or more audiovisual productions intended for initial release on the Internet, television and on home or mobile devices. By registering to attend and attending this event, you are consenting to the use of your appearance, image and voice in the production and in any promotion or use of the production in any media throughout the world. Please contact Marketing at 519-748-5220 if you have any questions.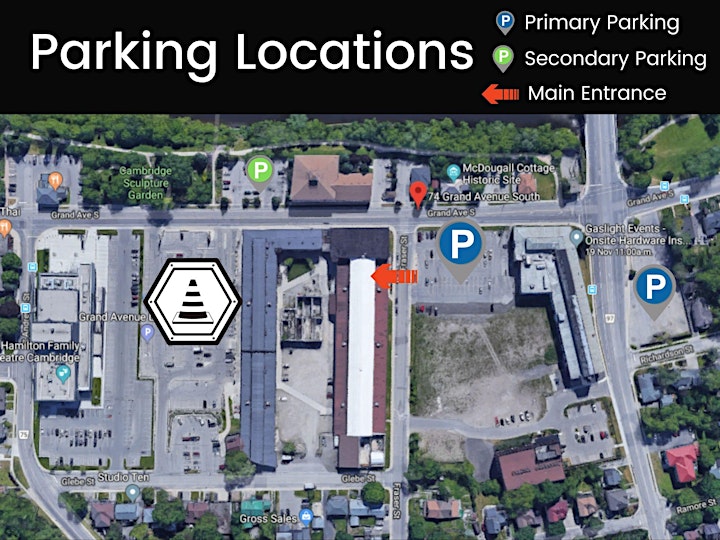 Organizer of Conestoga's Smart Manufacturing Symposium: Industry 4.0 Solutions