Description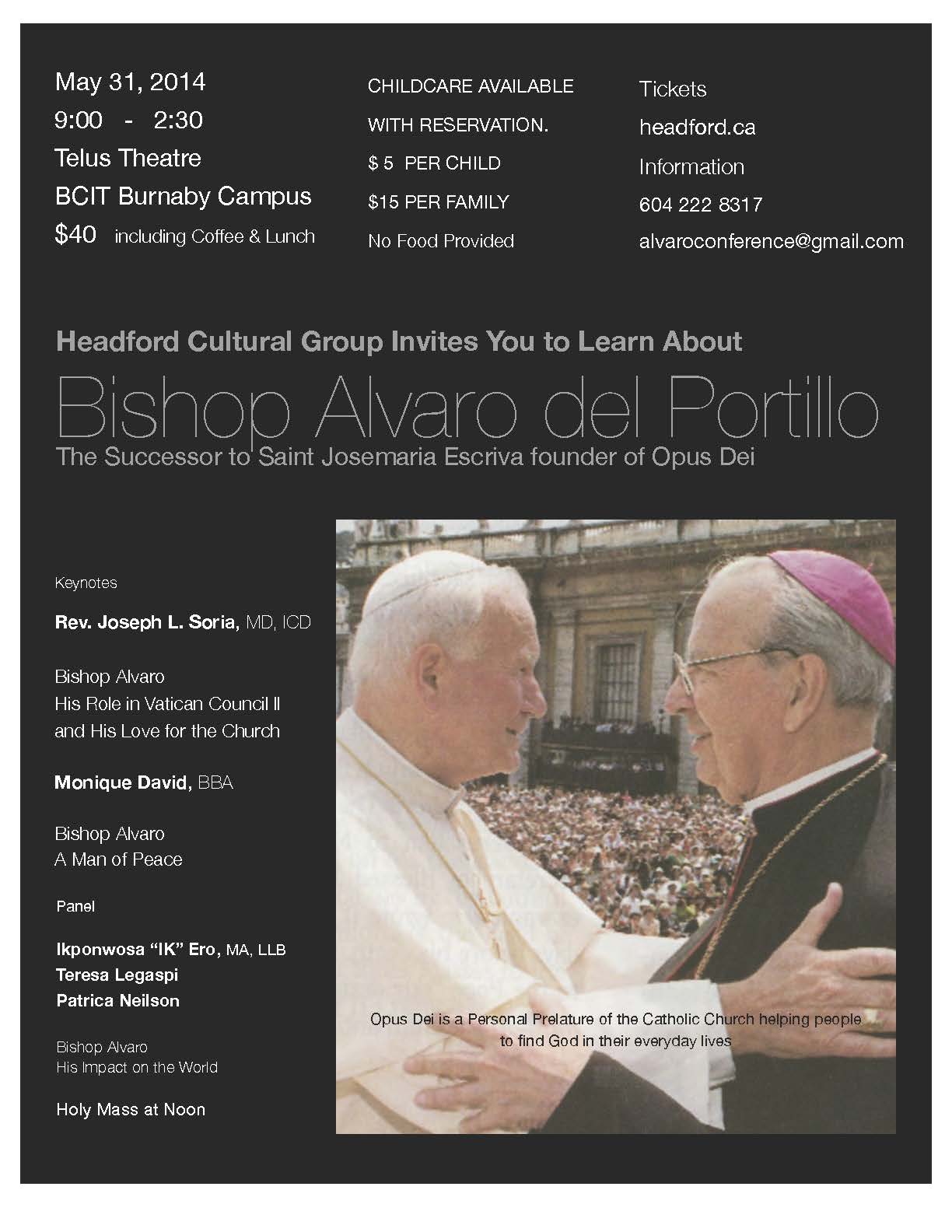 Learn about Bishop Alvaro Del Portillo,
successor to St. Josemaria Escriva, founder of Opus Dei*
KEYNOTE SPEAKERS
Rev. Joseph L. Soria, M.D., I.C.D.
Bishop Alvaro del Portillo and his role in Vatican Council II: His love for the Church
Monique David, BBA
Bishop Alvaro del Portillo, A man of peace
PANEL
Ikponwosa "I.K." Ero, MA, LLB
Teresa Legaspi
Patty Neilson
The Impact of Bishop Alvaro on the World
Mass will be celebrated at 12:00 noon
Admission fee includes lunch and morning refreshments for attendees.
Childcare available $5 per child, $15 per family ( No food provided )
***********
*Opus Dei is a personal prelature of the Catholic Church helping people to find God.