Join 10C and amazing Guelph organizations for our Monday night Social Change Series - How we can move forward as a community post pandemic.
About this event
The Connecting Circles: Social Change Series will be a gathering of intergeneration participants in Guelph and Wellington County to learn, connect and build back better as a community, post pandemic.
Each Monday night we will be unpacking a topic of social change within our community - especially those which have been sorely needed during this pandemic (eg. economic equality, environmental protection, mental health support)
Our main goals for this series is to educate participants on social issues, share resources and inspiration to help drive change in our community, and allow participants to make connections within their community to fight social isolation.
Each Monday night Circle will include a speaker (or multiple in a panel style discussion), followed by facilitated group discussions, activities and open Q&A. We want to enable participants to become changemakers in their own community and create a safe space for ideas to be shared and questions to be answered.
Join us Monday April 19th at 7:00pm as we launch this series by reflecting on stories of community resilience, support and the incredible changemaking that has happened in the past year.
We are happy to welcome Kim Cusimano, Exectutive Director at the People and Information Network, Molly Roberts, Program Coordinator at Guelph Wellington Seniors Association-Community Support Services and Sya Van Geest from the Guelph Storytellers Guild.
This Monday night Circle will show us all the value of community and demonstrate that change is possible here and now!
Come with an open mind, all your questions and your own stories on how our community has come together during this difficult year.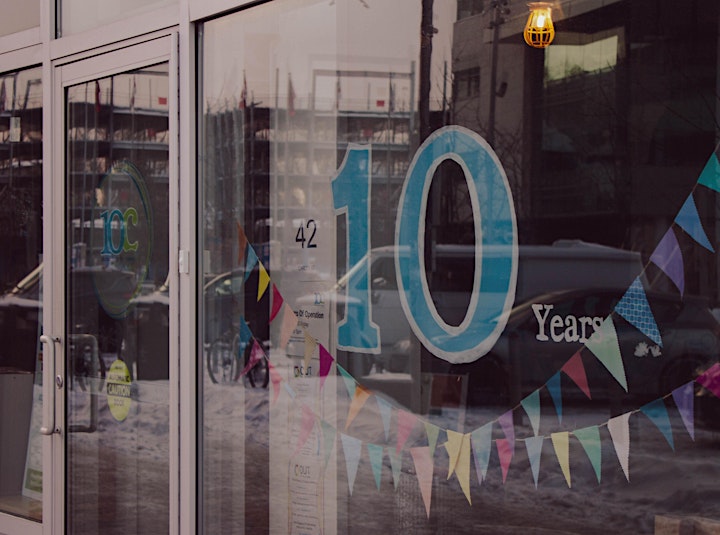 10C Shared Space is the hub for community changemakers in Guelph. We are a platform for those working across sectors and engaging in collaborative work to improve our community. We have created beautiful welcoming downtown coworking and event meeting spaces, offering you a place to gather, exchange ideas and work for change. Our immeasurable benefits extend to deepening community relationships, developing trust and empathy, opening of new opportunities, and discovering new ways to solve problems.
Connecting Circles is offered with support from the Seniors Community Grant Program, Ministry for Seniors and Accessibility, Province of Ontario.
https://www.ontario.ca/page/ministry-seniors-accessibility

10C Shared Space is grateful for the support of our Connecting Circles community partners: The People and Information Network and Guelph Wellington Seniors Association