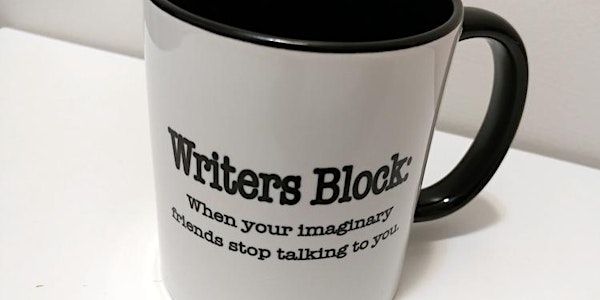 Contemplative writing
Contemplative writing practice: where the mind meets the word on the page. Make friends with your restless mind and write with more ease.
About this event
Why write alone when you can write with friends?
Come join me for the Zen Pen Virtual Writing Café
3rd Saturday of the month, 12-1pm eastern
Born in the pandemic and inspired by the essay "Writing in Restaurants" by Natalie Goldberg (in her landmark book, Writing Down the Bones), the Virtual Writing Café is intended for people who want to write and need or want a little bit of support and gentle accountability to get their pen moving.
The Virtual Writing Café is like writing together or co-working in a coffee shop. But online. We keep each other company while we get some writing done.
Bring a project, or not. Writing prompts will be offered, so you're good either way. Warm beverage optional, but highly recommended.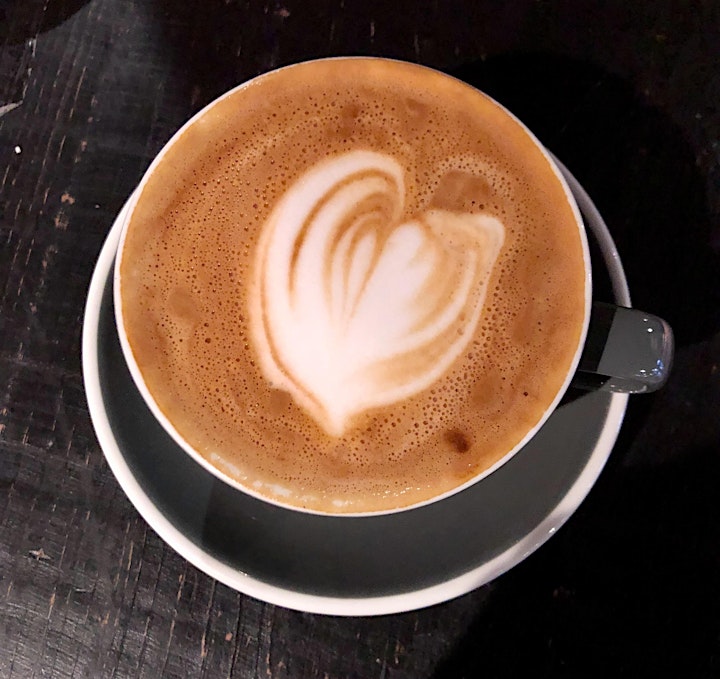 Contemplative writing: meeting your restless mind on the page
Contemplative writing is a powerful writing practice based in mindfulness meditation.
The practice of contemplative writing helps you write what's in your mind and in your heart, from moment to moment. You never need to be "blocked" or lacking something to write about. When you don't know what to say, you can simply write "I don't know what to say," and move on from there. 
As you make friends with your mind and write what you find there without judgement, it gets easier to write what you see, to write your raw truth, fresh and immediate and brave.
Over time, this process allows your unique writing voice to emerge. It may also have some unexpected benefits, such as more acceptance and self-compassion, not just about writing but about other parts of life too.
Who is this for?
Writing is for everybody, so come on in. Best suited to those who:
are "writers" who want the support of a group
are non-"writers" who love to write and always wanted to but never got going
hate to write but love having written (as Dorothy Parker famously said)
meditate and want to deepen their practice
write and want to deepen their practice
write and are feeling stuck or in need of inspiration and companionship
are curious, open-hearted, open-minded, willing to try new things
have done this practice before and love it as much as I do
Who is this not for?
Not for you if you:
have no interest in writing
have zero interest in anything spiritual
want to socialize or talk about writing (this is a hands-on session, mostly silent)
want to "workshop" your writing project or do critique
want feedback on your work (I'm happy to do that individually if you want private coaching -- you can contact me here
want to learn about writing craft or grammar, punctuation, syntax, word choice, etc.
want to learn to meditate (I'm not a meditation teacher)
Especially not for you if you're uncomfortable with inclusivity, diversity, neurodiversity, or if you're not okay with zero tolerance for hate speech or even just meanness.
I'm committed to providing a loving, supportive, healthy, welcoming space that's safe for everyone. I'm particularly committed to welcoming people of any race, faith, ethnicity, national origin, age, size, gender, sexual orientation, health condition, or neural wiring, people with visible or invisible disabilities, and people with neurodivergent brains.
If you're not okay with any of that, this event is probably not a good fit for you.
What can I expect?
We'll start with contemplative writing practice using a prompt. If you have a project you want to work on, you could use this as a firestarter: explore the intersection between your project and the prompt. Or not. You could just jump right into working on your project.
What if I'm new to contemplative writing practice?
Cool. Come anyway and I'll introduce you to the practice.
What if I'm not a "writer"?
Who's to say who is or is not a "writer"? If you like writing and want to write, you are most welcome. Hell, you don't even have to actually like writing. (Full disclosure: I used to hate writing. This practice turned me around.)
For more info, please visit https://www.zen-pen.ca/
Out beyond ideas of "good" and "bad" writing, there is a page. I'll meet you there, with blessings to light your way.
___________________________________
We remember with gratitude that we live, play and work on lands that are, by law, unsurrendered and unceded territories of the Algonquin people. May we live with respect on this land, and in peace and friendship with its people.