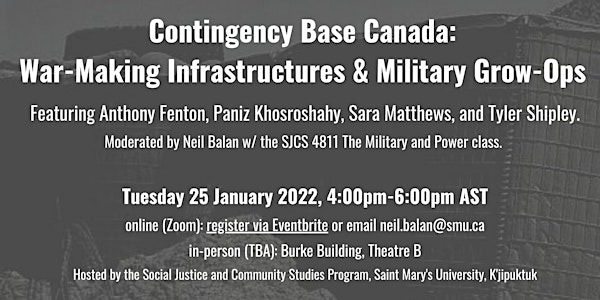 Contingency Base Canada: War-Making Infrastructures and Military Grow-Ops
Unpacking Canada as a "contingency base" for settler colonialism, liberal war-making, military violence, and capitalism past and present.
About this event
Writing for The Breach in June 2021, Martin Lukacs reported on Canada's creation of a global network of contingency bases. In referring to Canada as a "contingency base" nested in historical and contemporary practices of state and military violence, this session provides a chance to unpack Canada as a staging point for settler colonialism and global capitalism. Using and working with the frame of the contingency base, we interrogate Canadian military affairs in relation to infrastructures of war-making, military operations, and the political economy of war.