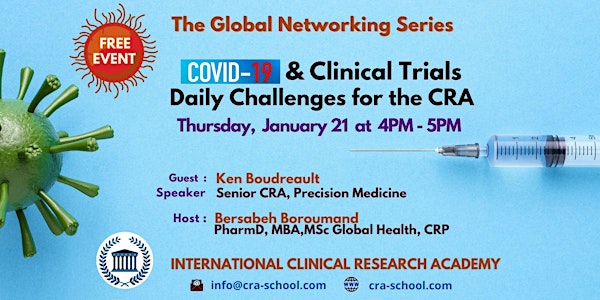 COVID 19 and Clinical Trials: Daily Challenges for the CRA
The Global Networking Series
About this event
As the COVID 19 virus drag on and with the new strain lurking around, the conduct of clinical trials amidst this pandemic continues to be difficult.
In this first Global Networking Series of this year, we invited none other than Ken Boudreault, Senior CRA, to share with us his experience working in clinical trials during this pandemic.
Join us this January 21 at 4 PM. Hosted by Bersabeh Boroumand.