CPA Edmonton Luncheon: Doug Horner - The Critical Importance of China as a...
Description
Please join us, Wednesday, Feb 21st, 2018, when our guest speaker will be Doug Horner discussing The Critical Importance of China as a Trading Partner.
Managing risk and reward in the international marketplace is even more important if you are thinking about entering the China Market. With what is arguably the largest economy on the planet seeing significant consumer-driven growth each year, can you afford to ignore this massive opportunity? Having experienced relationships in both government and business, Mr. Horner will provide valuable insight into the potential balance to our unstable neighbour to the south - but there are significant risks, challenges, and frustrations. Is it worth it? Why is it different now than it was 20 years ago, or even five years ago? How does Alberta fit into this?

One thing is clear - it is worth it!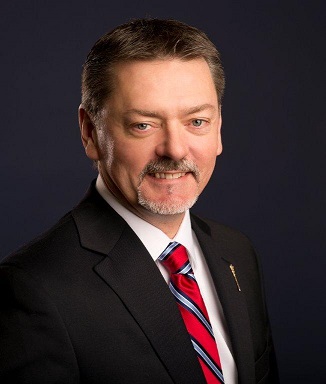 Doug brings with him a wealth of experience in both international trade and politics. He currently Chairs the Canada Asia Synergy Group, a company involved in business to business transactions with Asia. He is the President of Timber Wolf Investments, Partner in Canada Asia Trading Corp, Principal Business advisor for Timber Wolf Advisory Services, Board member of Distinct Infrastructure Group, (DUG TSXV), and recently appointed as a board member for the Edmonton International Airport.
Doug was a four term Member of the Legislative Assembly of Alberta for the constituency of Spruce Grove-St. Albert. He has held such portfolios as Deputy Premier, President of Treasury Board and Minister of Finance, Minister of Enterprise, Minister of Advanced Education and Technology, Minister of Agriculture and most recently as Senior Advisor to the Premier on Internal Trade and Federal and Provincial Relations. He was also the first provincial liaison to the Canadian Forces.
Doug has been a strong proponent of the commercialization of Alberta's knowledge base, research and technology and has led many trade and investment missions to emerging markets. He established the biofuels initiative to create new energy sources from agricultural waste and created the Alberta Innovates corporations, focusing several research institutes into commercial ventures. Doug also established Campus Alberta, a collaborative association of Alberta's postsecondary institutions.
Doug has a solid background in business. He worked in both the banking and agriculture industry prior to his political career. Following the sale of his family's grain processing business to ConAgra in 1993, Doug moved to the company's Nebraska office, where he was responsible for the international marketing and sales of specialty grains. He later returned to Canada and established a trading company for agri-foods and agri-feeds for domestic and international markets.
Doug graduated from the Southern Alberta Institute of Technology (SAIT) with a diploma in business. After completing further studies, he was accredited by the Institute of Canadian Bankers. He holds an ICD.D designation from the Institute of Corporate Directors.
Join us on Feb 21st, 2018 to hear more.
Interested in purchasing a full table? You can reserve a great seat for you and your guests and save 7%. Please email cpaedmontonchapter@gmail.com. We will work with you to coordinate all the details!
Event Details
Wednesday, February 21, 2018
The Westin Edmonton, 10135-100 Street NW
11:30 am Registration
12:00 pm Lunch
1:00 pm Closing Remarks
Cost: $39.35 plus GST and applicable fees
Sponsored By