Description

What does a day at Shopify look like for an internal communications practitioner? Interested in taking a sneak peak into the offices of one of Ottawa's leading e-commerce platforms? On November 9th, CPRS student members get the exclusive opportunity to chat with Shannon O'Brien, Internal Communications Strategist at Shopify.
ABOUT SHOPIFY
Nearly a decade ago we started an online store to sell snowboard equipment directly to those who loved the sport as much as us.We could have listed our products on a number of marketplaces, but we wanted to own our brand and build relationships with our customers, along with selling our goods. Such a tool didn't exist, so we built it for ourselves. We soon realized a number of other stores were in need of a hassle-free platform to build their retail business, and Shopify was born.

We focus on making commerce better for everyone, so businesses can focus on what they do best: building and selling their products. Today, merchants use our platform to manage every aspect of their business — from products to orders to customers, selling online, in retail stores, and on the go.
MEET THE PRESENTER: Shannon O'Brien, Internal Communications Strategist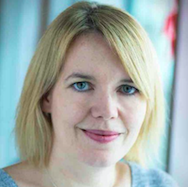 Shannon O'Brien is passionate about language and gets a little bit twitchy when she spots a typo in a restaurant menu. In her role as Internal Communications Strategist at Shopify, Shannon works to create internal conversations and help move them forward, while supporting the company's strong culture. Ottawa born, raised and based, Shannon spent most of her career working in corporate communications in the healthcare sector until making the leap to join Shopify in 2015. When not working Shannon is mostly found hanging out with her spirited toddler. Which should never again be referred to as 'not working'.
ADDITIONAL INFORMATION
CPRS Ottawa/Gatineau student members get exclusive access to this Road Trip. Students who are not CPRS Ottawa/Gatineau members can sign up here for their $50 membership.