Description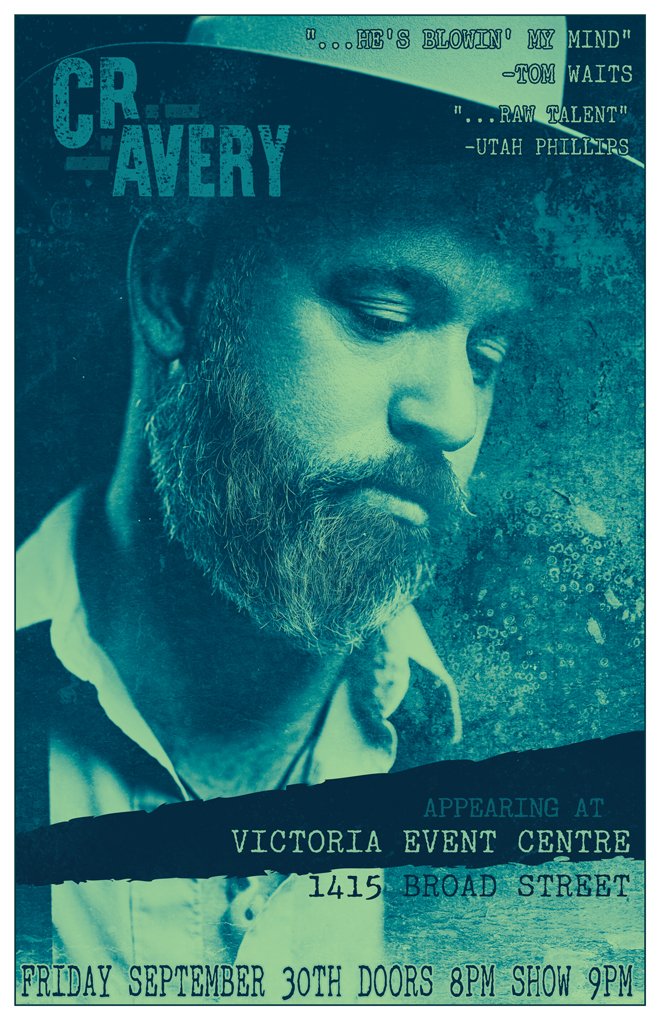 In many ways, All the Angels Didn't Scare Me marks C.R. Avery's return to his roots – the storytelling that shaped him as a kid.

Raised in small-town Ontario and unable to focus on books as a child, C.R. was drawn to all things aural and lyrical – stand-up comedy, country ballads, sexual adventures and risqué episodes retold in hip hop lyrics.

"I was a kid who wanted to change his name to M.C. Howlin' Wolf. I wanted to be D.J. Muddy Waters," he tells the audience in an excerpt from a live show that opens "Troubled Youth."

Over the years, he's released 17 albums, from swamp city blues to spoken word performed with the Prague Symphony Orchestra, all infused with an outlaw outlook and attitude and a rock n' roll middle finger ethos. And when it came time to create this record, he was feeling especially fatigued of the current musical trend toward inward, subconscious, "stream of consciousness" whisper-singing that sounds like an Instagram photo of wind chimes butterfly kissing a glockenspiel instead of a gutter wail of an unsung story that needs to be told, not left for dead.

All the Angels Didn't Scare Me features finely painted portraits of people surviving and sometimes thriving in the brokenness of urban and rural life.

Chuck D said "hip-hop is black people's CNN." When no one is telling or printing the stories of the people getting up each day to go to work or dealing with a death of a parent, a lover lying, a car breaking down, a cop committing sexual assault while giving a ticket, burnt fuckin' toast, rug burn, or the simple joy of fireworks from the fourth floor roof top, then those stories start to sneak into songs. They were there waiting and can now make us dance and howl in Aisle Three as we buy Tampax, toothpaste and cereal.

The angels shouldn't scare you. Here are the stories to prove it.
From Bobby Gentry's "Ode to Billie Joe" and John Prine's "Sam Stone" to Springsteen's "Highway Patrol Man" and KRS ONE's "Love's Gonna Getcha," the great songs of our time exemplify the number one rule of writing: show don't tell. Don't just preach and point fingers; Paint people as they really are, and folks will relate to the story more than if they feel they're being yelled at or subjected to a sermon.

It's those tales and ballads told through music that have sustained us through the passage of time and the waxing and waning of Top 40 trends – music that tells the legends that were already there before the song-writer showed up to pen them down.

One artist who takes that story-telling tradition to heart on every record and every stage is C. R. Avery.
His new album, All the Angels Didn't Scare Me, unfolds like an homage to the unsung heroines of the outskirts of contemporary society: the everyday nine-to-fivers, living and doing what they have to do to keep going – whether it's fleeing their old neighbourhoods due to gentrification, or putting on the steel-toed boots in the early morning when it seems the rest of the world is still sleeping.