About this Event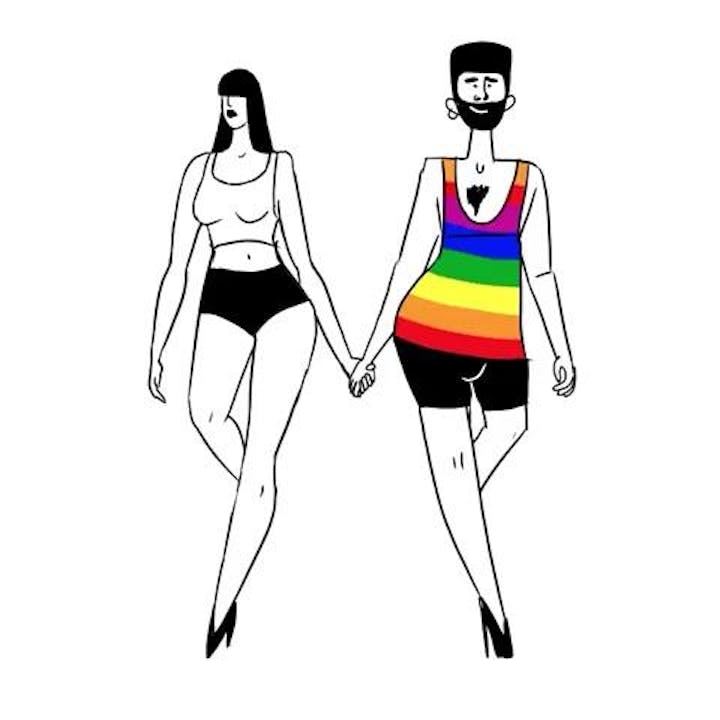 It is time to do it again!
QTIPOC, BIPOC, Queers, LGBTQ2SIA+ people come experience the phenomenon of the Sunday afternoon Tea Dance. Let's connect the way we used to do it, when we enjoyed face-to-face interactions and sweaty moments swaying to body rocking beats.
Music Makers:
DJ Spinintonic
DJ Spinintonic holds a degree in music from the University of British Columbia. When away from the decks, she can be found leading Queer As Funk, Vancouver's hottest LGBTQ event band, and booking some of the best musicians in town through Railtown Entertainment. DJ Spinintonic loves to spin Motown, throwback hiphop and r&b tracks, as well as all of your favourite pop hits. Most of all she loves playing the songs that make you want to dance.
DJ Slade
Hailing from Vancouver BC, DJ Slade has been sharing her eclectic taste in music with audiences since 2013. Be it neo-soul, funk, old school hip hop and r&b, or contemporary pop favourites, she loves igniting that spark in a crowd's soul and boosting it higher and higher. When she's not behind the decks, DJ Slade can often be found performing with with the band, as Queer As Funk's resident DJ.
Mixcloud: https://www.mixcloud.com/djslade-macdoog/
Come ready to serve it up in whatever way you please. T-shirts and denim, cosplay favorites, shorts, sneakers, high heels and high glitter, leather daddy, a sun dress, bandanas, whatever you are ready to WERK. Please NOTE: You can't enter fully naked as that is currently against the law.
This event is for BIPOC Queers and LGBTQ2SIA+ peoples and their friends and allies. We welcome all bodies, genders, diasporic origins, sexual orientations, abilities, and generations.
Event is 19+ due to the liquor license clauses and conditions.
Cover Charge: $10 in advance
Drink Specials start at $4.50
Happy Hour Pricing on Food starts at $6.00 a plate.
Location:
Relish the Pub
888 Nelson St, Vancouver, BC V6Z 2S1
http://www.relishthepub.com/relish/index.asp
Menu http://www.relishthepub.com/relish/menu.asp
ACCESSIBILITY INFO:
Entrance ramp is located from Nelson Street Plaza. The venue and 1 washroom are wheelchair accessible. There are zero stairs in the venue and easy access between the outdoor patio and the dancefloor. If you need more information please contact the venue at 604 669 1962.
▬▬▬▬▬▬▬▬▬▬▬▬▬▬▬▬▬▬
This event takes place on unceded Indigenous land belonging to the Coast Salish peoples. This includes the territories of the Musqueam, Skxwú7mesh-ulh & Tsleil-Waututh nations.
This event is about having a good time. In case you don't understand, a good time does not include racist actions, racist comments inside your mind and coming outside your mouth, fatphobia, gender oppression and other negative attitudes and behaviors.