Description
Crypto is far from over! Blockchain is not dead! Here's how you find out why...
If you're wondering what a blockchain is, or not even sure where to find a BlTC0lN, this is your chance. Don't miss out on this amazing revolution! Get up to speed so you don't lose out on this amazing time in history.
Join us for a plain-English, easy to understand and straight-forward course on Blockchain Cryptocurrencies and Bitcoin. It's not as complicated as you may think. Bitcoin and Blockchain are revolutionizing the world… From money, to manufacturing, logistics to luxury goods, Blockchains will change the world – you can't afford not to know about this ground-breaking change. Get up to speed on what Bitcoins and Cryptocurrencies are, what a Blockchain is, what they're used for and why it's such a big deal. Get an understanding of how they work, and how to make money from them.
Crypto & Bitcoin 101 Course (by Token Gestures) will give you a crisp understanding of bitcoin, blockchains and crypto currencies as well as the confidence to invest successfully, (whether prices are up or down); and in the course, you'll get a real crypto-wallet with $20 of free cryptocurrency to get you started.
Agenda:
12:30pm to 1:00pm - Registration & Arrival
1:00pm to 1:45pm - What is a Bitcoin, a Blockchain, and a cryptocurrency - How they work
1:45pm to 2:45pm - Mechanics of Trading, Markets, How to Buy, Sell & Trade Currencies
2:45pm to 3:00pm - Snack Break
3:00pm to 3:30pm - Security - How to avoid losing your money
3:30pm to 4:30pm - The Future, and Beyond - Where is this all headed?
4:30pm to 4:40pm - Presentation Ends
4:40pm to 6:00pm - Networking
Who are we?
Token Gestures is a Toronto-based group of cryptocurrency enthusiasts and this Foundational Course will be presented by Gary Kimmel:
Gary Kimmel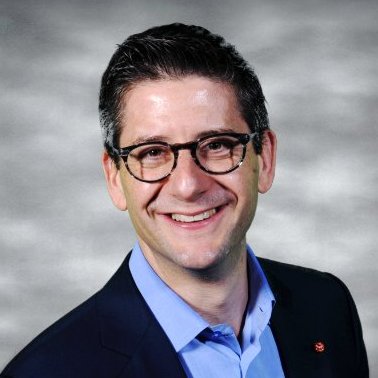 A digital innovator and a business transformation catalyst. He has served as the Chief Security Architect for one of North America's largest banks, has consulted for Microsoft in multiple countries, and has worked for Salesforce.com as an Innovation Director and Enterprise Architect across the Financial Services industry. Mr. Kimmel specializes in making complex subjects easy-to-understand for beginners, while ensuring a compelling and informative experience. He has presented to audiences across North America on Cryptography, Mobility, Social Media, Innovation, Cloud Technologies and Technological & Economic Disruptions.