Description

CS@40!

Come join us to pay tribute to the success and innovative approaches of Canada's security industry.
Over this time, Canadian Security has evolved into multi-media brand, and would like to celebrate its milestone with its loyal readers.
On October 4, 2018, Canadian Security is hosting a luncheon and awards gala to celebrate its 40th Anniversary. For four decades, Canadian Security has provided security management in Canada - Chief Security Officers to Security Directors and Security/Facility Managers to Loss Prevention Professionals and business executives — timely, current, relevant and practical information to further assist them in carrying out their security duties.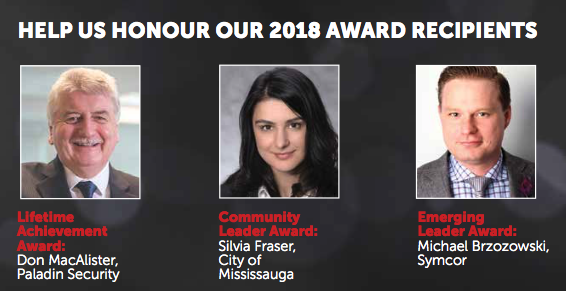 AGENDA
11:00am – Registration and Networking
11:50am – Welcome Remarks
12:00pm – Keynote Address
12:30pm – Lunch and Networking
1:30pm – CS @ 40 Awards
2:30pm – Closing Remarks