Movies are always bigger and better under the sky! Cub Cinema is an unforgettable outdoor movie experience in support of Stollery kids.
About this event
From the team that brought you Teddy Bear Fun Fest, Corus Radiothon and Dr. PatchUp, comes the real-life story of one children's hospital charity that will do whatever it takes to advance kids health for years to come. CUB CINEMA: A fundraising event in support of the Stollery Children's Hospital Foundation.
Presenting: THE GREATEST SHOWMAN (PG)
Inspired by the imagination of P.T. Barnum, The Greatest Showman is an original musical that celebrates the birth of show business & tells of a visionary who rose from nothing to create a spectacle that became a worldwide sensation.
Gates Open: 8:15 p.m.
Show Starts: 9 p.m.
WHAT TO EXPECT:
Tickets start at just $20 per vehicle – each cast member within the vehicle does not need their own ticket. Upon arrival, our crew members will greet you and direct you to your seat (stall) for the performance. Once you've parked, turn off your vehicle – no idling – and enjoy the pre-show. The movie's sound will be played through an FM transmitter – so make sure you bring a radio or use your car radio (they don't have an app for that!). Important event details will be shown during the pre-show before and after the film, including what station to tune your radio to, enjoyment tips, exit instructions and more. Sit back, relax and enjoy the show!
TICKETS
VIP sponsored by Yachimec Auto Group - $50 per vehicle - includes sweet and salty snacks, Stollery swag bag, priority access and the best view in the lot!
General - $20 to $35 per vehicle
TICKET MAP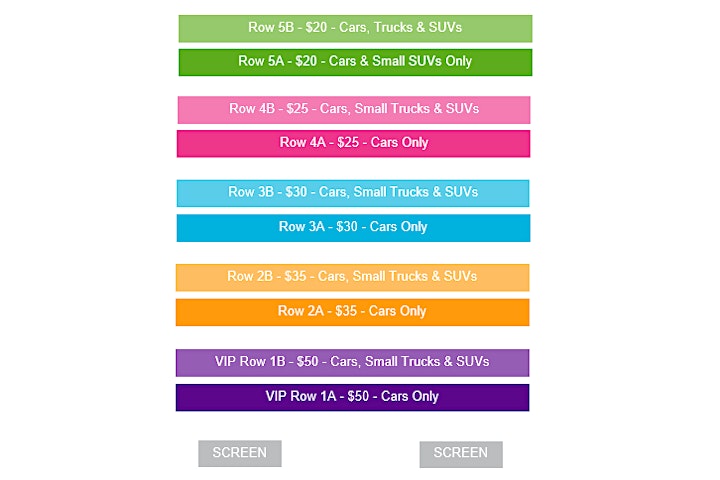 SAFETY MEASURES IN PLACE
Vehicles will be practicing physical distancing: parked a minimum of 6 ft. apart and staggered – following COVID-19 guidelines and ensuring good sightlines for all.
All supporting cast members and event crew will be wearing masks and have constant access to hand sanitizer.
All cast members must remain inside their vehicles at all times – no exceptions.
Alcohol and smoking of any kind will not be permitted.
Security will be roving on-site to ensure an enjoyable and safe experience for all.
Your health, safety and peace of mind are most important to us. Rest assured, we will follow all COVID-19 guidelines and recommendations outlined by the Government of Alberta and our partners at Alberta Health Services. As guidelines continue to evolve, we will keep guests informed.
YOUR LEADING ROLE:
To ensure an outstanding performance for all, please stay home if you or anyone in your vehicle:
has any cold or flu-like symptoms
has been in contact with anyone who had COVID-19 in the last 14 days
returned from travel outside of Canada since June 11, 2021
FAQ
Is there a vehicle size restriction?
Motorhomes, RV's and passenger vans are not permitted. Oversized vehicles will be parked towards the back and in designated parking areas to ensure enjoyment for all.
Will food be available on-site?
No – food and beverages will not be available for purchase on-site. You're welcome to bring your own food, snacks and/or non-alcoholic beverages to enjoy inside your vehicle.
Can we exit our vehicle?
All cast members must stay inside their vehicles for the duration of the show; that means no sitting in truck beds, on roofs or in open hatchback trunks. You're welcome to roll down your windows and enjoy the fresh Edmonton air, but please keep your hands and feet inside the vehicle.
Will there be washrooms on-site?
No – please go before you arrive. With cast safety being our top priority, an onsite washroom poses many potential health risks. Re-entry of any kind is not permitted. If you decide to leave for any reason (including going to an off-site washroom), you will not be able to return. Thank you in advance for your understanding and cooperation in keeping everyone safe.
What if I have a ticket to the next show?
The award for best cast member in a supporting role goes to you! Thank you for going that extra mile for Stollery kids. You will still need to exit with the original cast and re-enter, where our crew will be pleased to welcome you back.
What if we need help during the event?
Volunteers and crew members will be available throughout the event and security will be roving to ensure an outstanding performance for all. Emergency contact details will be shown on the screen before and after the film, including information in case your vehicle needs a boost.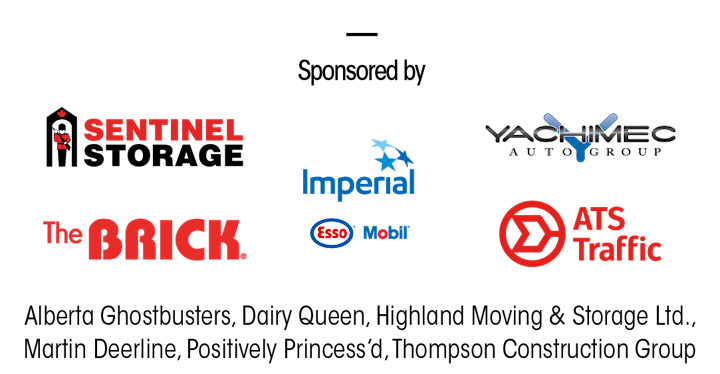 Organizer of Cub Cinema Presents: The Greatest Showman