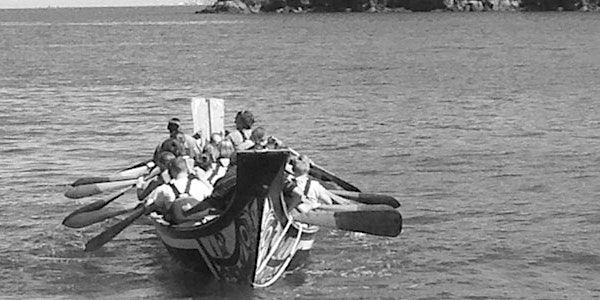 Curriculum & Instruction: Ecological Education (Surrey) MEd
Info Session: Master of Education (MEd) program in Curriculum & Instruction: Ecological Education
About this event
The Master of Education (MEd) in Curriculum & Instruction: Ecological Education is a two-year program is designed to Explore a variety of different conceptual frameworks and societal perspectives on the environment and address a range of global issues in this program. Reconnect with the natural and technological environments that sustain us in our emerging post-industrial society through:
laboratory and research sessions,
seminars on important global environmental issues, and
independent opportunities for student-led research and guided inquiry both campus based (SFU Surrey) and to other field locations in the Georgia Basin region.
Ideally Suited For:
Teachers of all grade levels, adult and community educators, Aboriginal/First Nation educators, outdoor/experiential educators, and other educators such as park interpreters or naturalists.
Privacy Notification: SFU Graduate Studies in the Faculty of Education makes the Eventbrite service available to you for your convenience. Your use of Eventbrite at Simon Fraser University is voluntary. Please be advised that the personal information you disclose to Eventbrite is stored on servers located in the USA. If you choose to use this service, your personal information will be used to track event registration and send you event reminders. Canadian privacy laws do not apply to personal information you provide directly to Eventbrite. You may wish to review the Eventbrite privacy policy before using the service. 
The University has general authority to collect personal information under the University Act (RSBC 1996, c. 468). By choosing to use this service you consent to the collection of your personal information in this manner and for the purposes described above and to its storage outside Canada. 
If you do not wish to use this service, email gseinfo@sfu.ca directly to register for the session. If you have any questions about the collection of your personal information, contact Education staff at educcomm@sfu.ca.
Organizer of Curriculum & Instruction: Ecological Education (Surrey) MEd
Study with award-winning researchers at one of Canada's leading Faculties of Education.  Our graduate degrees and diplomas offer specialized areas of study that prepare students for academic and professional careers in elementary, secondary, tertiary and community-based education. We also work with institutional partners to develop customized programs that meet the needs of educators and leaders.